'Outrageous': Biden Camp Slams Trump for Suggesting He Wants Vote Counting To Stop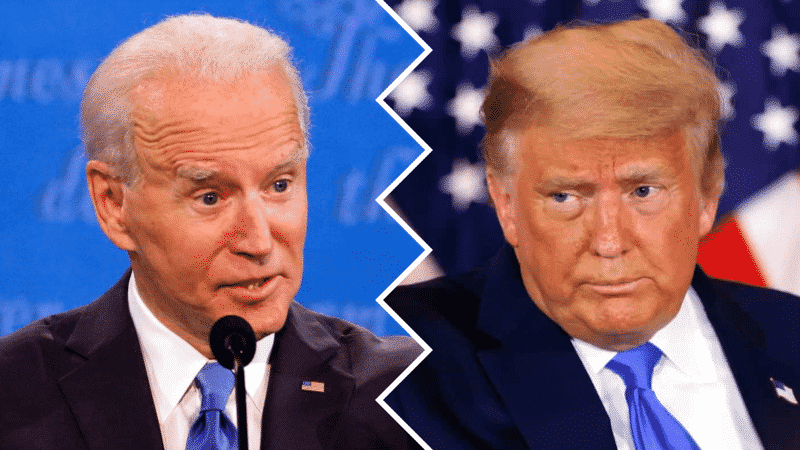 The Biden campaign is taking a swing at President Donald Trump for declaring himself the winner of the presidential election, despite a winner not yet declared.
After Trump claimed that he wants "all voting to stop," Democratic presidential nominee Joe Biden's Campaign Manager Jen O'Malley Dillon called the president's remarks "outrageous, unprecedented, and incorrect."
Dillion said in a statement:
"It was outrageous because it is a naked effort to take away the democratic rights of American citizens. It was unprecedented because never before in our history has a president of the United States sought to strip Americans of their voice in a national election. […] And it was incorrect because it will not happen. The counting will not stop."
Dillion added, "If the president makes good on his threat to go to court to try to prevent the proper tabulation of votes, we have legal teams standing by ready to deploy to resist that effort. And they will prevail."
Additionally, Biden declared on Twitter that its not his or Trump's "place to declare the winner of this election" but "it's the voters' place."
It's not my place or Donald Trump's place to declare the winner of this election. It's the voters' place.

— Joe Biden (@JoeBiden) November 4, 2020
The president said during remarks from the White House in the middle of the night, "We were getting ready to win this election," before falsely and prematurely claiming, "Frankly, we did win this election."
"This is a major fraud on our nation. We want the law to be used in a proper manner. So we'll be going to the U.S. Supreme Court," Trump continued. "We want all voting to stop."
He added, "We don't want them to find any ballots at 4 o'clock in the morning and add them to the list, OK?"
See Trump comments (starting at 7:45):
Trump's remarks came after he said Tuesday morning that he would not declare victory early. He said on a "Fox & Friends" phone call interview, "There's no reason to play games," as IJR reported.
As of Wednesday at 8:30 a.m. EST, Biden is holding 227 electoral votes, while Trump has 213, according to The New York Times. There are 270 Electoral College votes needed to win the White House.