Commentary
Biden's Gas Price Problem Could Get Worse As Oil-Producing Country May Suddenly Take All Operations Offline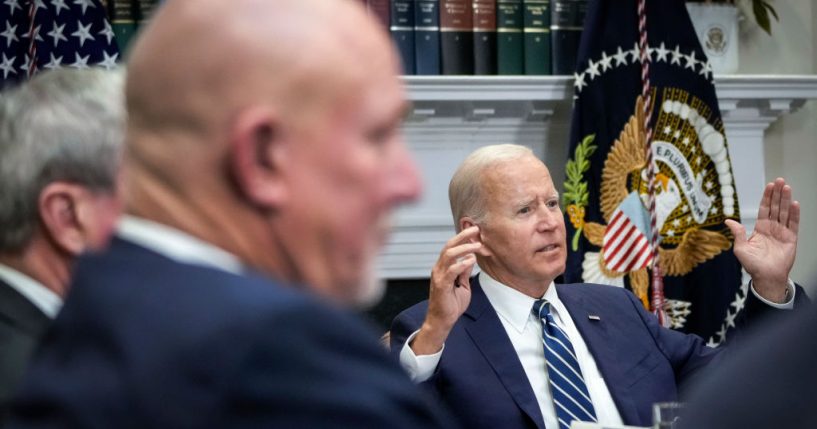 President Joe Biden is throwing almost everything at the wall that he can to try to bring down gas prices in the U.S.
Despite his efforts to alleviate pain at the pump, it seems he just can't catch a break and could soon see another setback stemming from issues out of his control.
Early Monday morning, Reuters reported that Ecuador could stop pumping oil within the next two days due to protests that have roiled the oil-producing nation.
Advertisement - story continues below
Ecuador's Energy Ministry said on Sunday that it could suspend its oil production due to "acts of vandalism, taking over wells and closing roads."
Reuters explained, "Ecuador has been embroiled in mass anti-government protests since June 13, with calls for lower prices for fuel, food and other basics, which have led to its oil production falling by more than half."
"President Guillermo Lasso said on Sunday he would cut prices for gasoline and diesel by 10 cents a gallon, a day after the government and indigenous leaders held their first formal talks since the protests began," it added.
Ecuador was producing 520,000 barrels per day before the protests, which means it is nowhere near the world's largest oil producer — nor one of the United States' largest sources of oil imports.
Advertisement - story continues below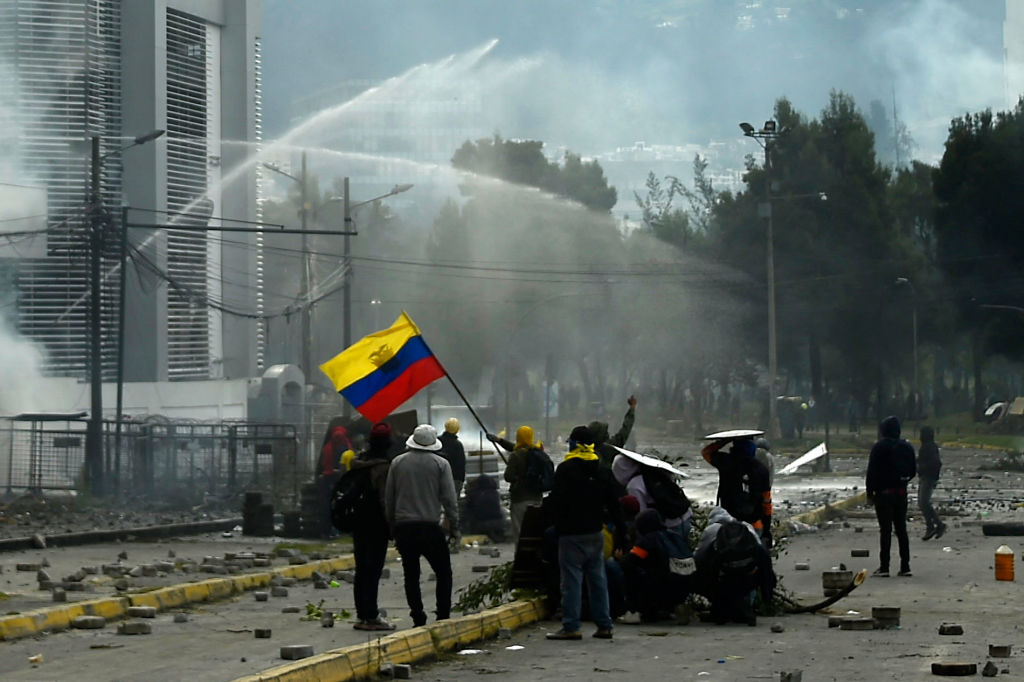 In 2020, it was the fifth-largest oil-producing nation in Latin America.
Do you think gas prices will come down anytime soon?
However, the potential move to suspend all oil production comes as the global supply is already tight amid the sanctions on Russian oil over its invasion of Ukraine.
Having a country cut off its oil production likely won't help. If one country just stops pumping, that will affect the global supply of oil and likely lead to further price increases.
While Ecuador isn't the largest export, depending on how long the protests continue to disrupt oil production, it could run into a situation where it needs to import more oil which would also put a further strain on the global oil supply.
Advertisement - story continues below
The potential move comes as the national average price for a gallon of gas in the U.S. is $4.89, according to AAA.
Despite Biden's many attempts to bring down gas prices, from tapping the Strategic Petroleum Reserve to calling for a federal gas tax holiday to mocking oil companies to calling on them to be "patriots," nothing this White House has done has made a significant impact on gas prices.
At the same time, gas prices have remained a top issue for Americans, according to polls, and as they have remained high, the president's poll numbers have suffered.
According to FiveThirtyEight's tracker, 55.7% of Americans disapprove of Biden's job performance, while 39.5% approve. That is lower than every president, at this same point during their time in office, going back to Harry Truman.
Advertisement - story continues below
As long as Biden continues to call for a transition to green energy instead of putting some serious effort into increasing domestic oil production and refining capabilities, he will be stuck with high gas prices and external events that keep sending them higher.
Truth and Accuracy
We are committed to truth and accuracy in all of our journalism. Read our editorial standards.
Comment Down Below
Conversation