News
Bolton Predicts Trump Will Politically 'Slaughter' Garland After Mar-a-Lago Raid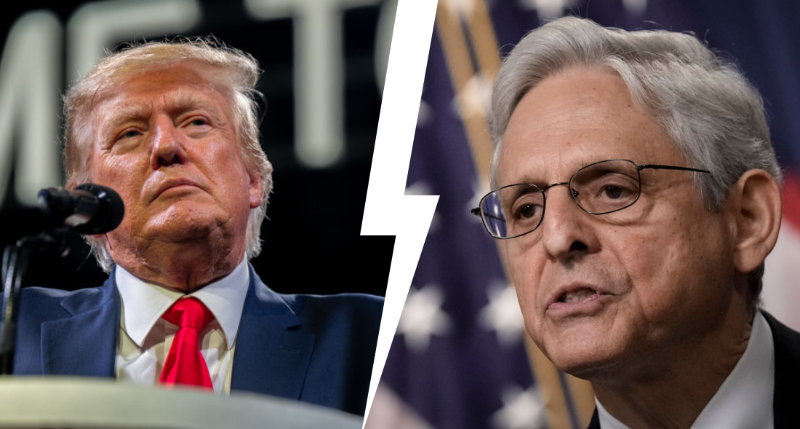 Former National Security Adviser John Bolton believes Attorney General Merrick Garland and the Department of Justice (DOJ) are not prepared for the political battle following the FBI's raid of Mar-a-Lago.
During an appearance on CNN's "New Day" Tuesday morning, Bolton was asked by co-host John Berman about the DOJ's decision to object to the release of the search warrant affidavit for the search of former President Donald Trump's Mar-a-Lago estate.
"You've worked on sort of both sides of this, ambassador, inside the Department of Justice and also inside the security world. How do you read this filing?" Berman asked.
Advertisement - story continues below
Bolton responded, "Well, I think it says there are very significant problems here for President Trump and many of his advisers, post-presidency. But I think we've got to distinguish between the legal battle that's going on and the political battle."
"I think the Justice Department position sounds perfectly reasonable on the legal battle. But on the political battle, I think they're being overwhelmed by Donald Trump," he continued.
Bolton went on:
"You know, if we were in a Colosseum with two gladiators, one of them Donald Trump, the other Merrick Garland, we'd be about to witness the slaughter of the lambs. The Justice Department understandably wants to follow its normal procedures. It's facing an adversary who couldn't care less about the normal procedures."
Advertisement - story continues below
Watch the video below:
JUST NOW: "If we were in a coliseum with two gladiators, one of them Donald Trump, the other Merrick Garland, we would be about to witness the slaughter of the lambs."@AmbJohnBolton on the DOJ "being overwhelmed" by Pres. Trump in political arena pic.twitter.com/OciaY2CDCv

— New Day (@NewDay) August 16, 2022
Do you think DOJ is being transparent enough?
He also argued the DOJ is "not doing enough to explain why this search warrant was executed and why now they don't want to release the affidavit."
"Last night, for example, when they filed their motion, they should have put somebody on camera at the Department of Justice reading from it. They should have tweeted it. They should have sent it to every member of Congress. I'm not asking them to say more than what they've said in their court filing, but they've got to do more to explain what they're up to. And they've got to think of creative ways to justify it to a very skeptical public, in many respects," Bolton added.
On Monday, the DOJ asked a judge not to release the affidavit behind the Mar-a-Lago search — which could provide information about the investigation.
Advertisement - story continues below
Meanwhile, Trump took to his Truth Social platform to "call for the immediate release of the completely Unredacted Affidavit pertaining to this horrible and shocking BREAK-IN."
"There is no way to justify the unannounced RAID of Mar-a-Lago, the home of the 45th President of the United States… by a very large number of gun toting FBI Agents, and the Department of 'Justice,'" he wrote."
In a Sunday post, Trump claimed, "America has never suffered this kind of ABUSE in Law Enforcement! For the FBI to RAID the home of the 45 [sic] President of the United States, or any President for that matter, is totally unheard of and unthinkable."
"This Break In was a sneak attack on democracy (our Republic!), and was both unannounced and done at a time when the President was not even present. It was for political, not legal reasons, and our entire Country is angry, hurt, and greatly embarrassed by it," he added.
Advertisement - story continues below
Amid his comments about the raid, however, Trump told Fox News he would "do whatever I can to help the country" as he warned this is "a very dangerous time for our country."
Truth and Accuracy
We are committed to truth and accuracy in all of our journalism. Read our editorial standards.
Comment Down Below
Conversation