News
CIA Reportedly Began Covert Operations To Rescue Americans Left in Afghanistan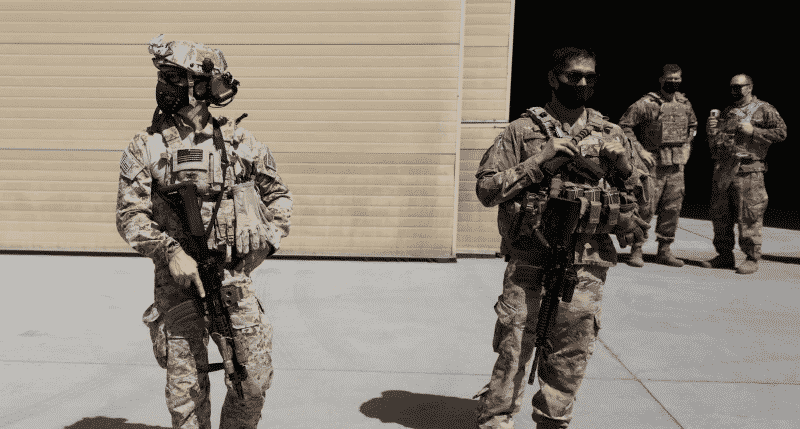 The Central Intelligence Agency (CIA) and the U.S. military are reportedly working to rescue Americans left in Afghanistan.
According to The Wall Street Journal, the CIA and military are using helicopters and ground troops to evacuate Americans. The CIA has begun covert operations in recent days to reach Americans both in and outside of Kabul, U.S. and other officials said.
The outlet noted that American military helicopters are being used but under the CIA's control, a normal move in these kinds of operations.
Advertisement - story continues below
The Washington Post reported this week that CIA Director William J. Burns secretly met with the Taliban's leader, Abdul Ghani Baradar, in Kabul, Afghanistan, on Monday.
The Post pointed out that the discussions likely focused on the August 31 deadline for the U.S. military to complete its evacuation of American citizens and allies of Afghanistan.
President Joe Biden has received criticism for leaving Americans stranded in Afghanistan. White House Press Secretary Jen Psaki said during a White House press briefing on Monday that it is "irresponsible" to say Americans are stranded, as IJR reported. 
She later clarified her remarks on Twitter, saying, "Addl context on American citizens of what I said: 'We are committed to bringing Americans, who want to come home, home. We are in touch with them via phone, via text, via e-mail, via any way that we can possibly reach Americans to get them home if they want to return home…'"
Advertisement - story continues below
Psaki continued, "…we are not leaving Americans who want to return home. We are going to bring them home. And I think that's important for the American public to hear and understand."
Pentagon press secretary John Kirby confirmed Tuesday that several hundred troops have left Afghanistan. His confirmation came the same day that Biden said he would not be extending the August 31 withdrawal deadline.
Truth and Accuracy
We are committed to truth and accuracy in all of our journalism. Read our editorial standards.
Comment Down Below
Conversation