News
CIA Director Reportedly Met With Taliban Leader in Afghanistan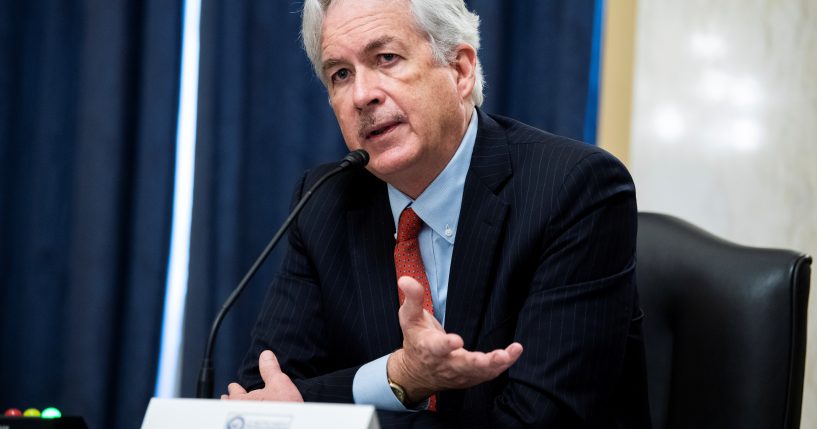 CIA Director William J. Burns secretly met with the Taliban's leader, Abdul Ghani Baradar, in Kabul, Afghanistan, according to a new report.
The Washington Post reported that Burns met with Baradar on Monday, according to U.S. officials familiar with the matter. The CIA would not comment on the meeting with the Taliban leader.
The outlet noted the discussions likely centered on the August 31 deadline for the U.S. military to complete its evacuation of American citizens and allies of Afghanistan.
Advertisement - story continues below
President Joe Biden said Monday there were discussions among officials about extending the deadline, as IJR reported.
"Our hope is we will not have to extend but there are going to be discussions I suspect on how far along we are in the process," Biden said.
A Taliban spokesperson warned, "If the US or UK were to seek additional time to continue evacuations – the answer is no. Or there would be consequences."
The president has received criticism from some Republican lawmakers, accusing him of leaving Americans behind.
Advertisement - story continues below
White House Press Secretary Jen Psaki pushed back against the claim that Americans are "stranded" in Afghanistan during a White House press briefing on Monday, as IJR reported. 
"First of all, I think it's irresponsible to say Americans are stranded. They are not. We are committed to bringing Americans who want to come home, home. We are in touch with them via phone, via text, via email, via any way that we can possibly reach Americans to get them home if they want to return home," Psaki said.
Fox News's Peter Doocy responded, "There are no Americans stranded is the White House's official position on what's happening in Afghanistan right now?"
Psaki explained, "I'm just calling you out for saying that we are stranding Americans in Afghanistan when we have been very clear that we are not leaving Americans who want to return home, we are going to bring them home and I think that's important for the American public to hear and understand."
A White House official announced that in the last 24 hours, roughly 21,600 people were evacuated from Kabul.
Truth and Accuracy
We are committed to truth and accuracy in all of our journalism. Read our editorial standards.
Comment Down Below
Conversation