News
Authorities Release 'Rust' Bodycam Footage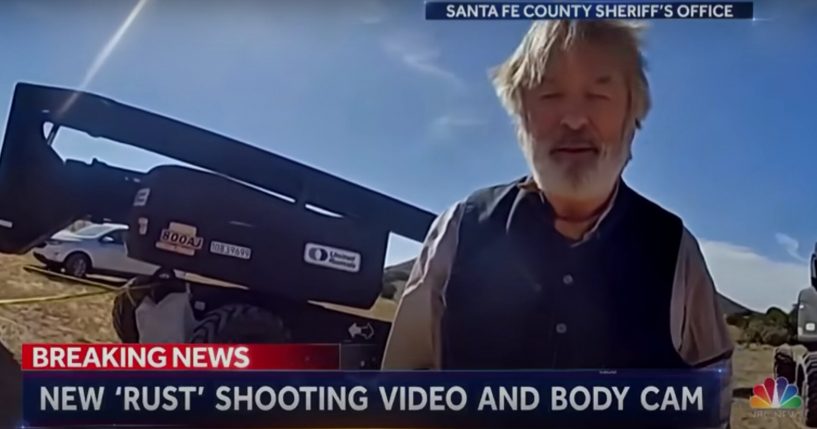 Authorities have released body camera footage taken from the set of "Rust" where cinematographer Halyna Hutchins was shot and killed.
The footage shows paramedics attempting to save Hutchins' life. They are also seen treating director Joel Souza's gunshot wound.
An investigator is seen walking up to actor Alec Baldwin, asking him, "Are you doing okay?"
Advertisement - story continues below
He responded, "No, I'm not actually."
Baldwin told the investigators he was the one holding the gun.
He added, "I'm happy to stay right here and do everything you need."
Baldwin continued, "My hands are shaking."
Advertisement - story continues below
Another video that was released shows Baldwin during rehearsal pulling his revolver moments before it was said he fired the gun.
Other footage shows Baldwin and the crew being questioned by investigators.
NBC News reported, "The trove of evidence includes a series of emails from crew members raising serious safety concerns before the shooting."
The report continues, "There's also messages from Hanna Gutierrez Reed, the movie's armorer, to supplier Seth Kenney in which she asked for live ammunition for a different film months earlier which is never allowed on set."
Kenney reportedly replied, saying, "It's a serious mistake, always ends in tears."
Advertisement - story continues below
Watch the video below:
In an interview room at the Santa Fe County Sheriff's Office, Baldwin told investigators, "When I shot the gun, away from the cameraman, I never aim the gun at the camera, I turned and I went like this," making the shape of a gun with his fingers and moving his arm across a table, as Fox News reported.
He added, "And she was there. And the gun went off. And she just went right on the ground."
Advertisement - story continues below
Additionally, Baldwin told investigators Hanna Gutierrez Reed handed him the gun.
Fox News noted the actor contradicted police reports that claimed first assistant director David Halls handed him the gun, telling him it was "cold" or safe before the incident took place.
Halls told investigators, "This movie is done," adding, "It's too scarred. The director of photography was killed. The director was injured. Alec Baldwin was involved."
The footage and reports come less than a week after New Mexico workplace safety regulators fined Rust Movie Productions $136,793 for firearms safety failures, as IJR reported.
Truth and Accuracy
We are committed to truth and accuracy in all of our journalism. Read our editorial standards.
Comment Down Below
Conversation