News
Court Filing Reveals Naomi Judd Was Still Alive After Self-Inflicted Gunshot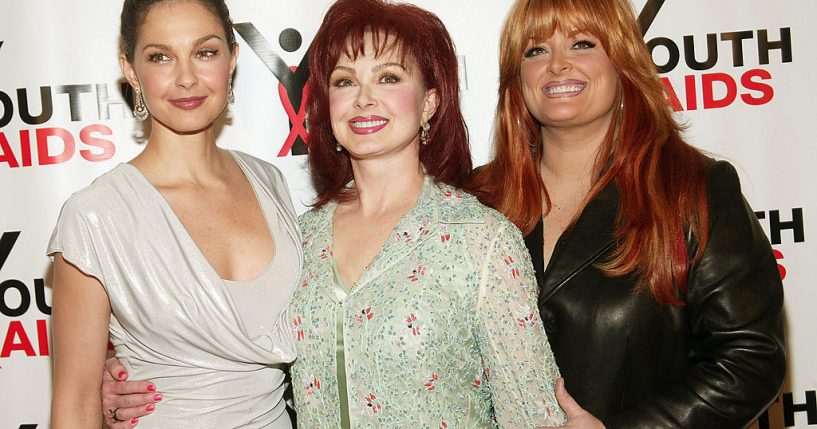 New details surrounding the death of country singer Naomi Judd have been revealed.
On Friday, Naomi Judd's daughters, Ashley and Wynonna Judd along with her husband Larry Strickland, filed a court petition to prevent documents related to her death from being made public, according to The Tennessean.
The petition stated that the records of the investigation, which includes video and audio, would cause the family "significant trauma and irreparable harm" if released.
Advertisement - story continues below
The petition also revealed that Ashley Judd found her mother alive after a self-inflicted gunshot and stayed with her for 30 minutes until help arrived, The Tennessean reports.
In April, it was reported that Naomi Judd died by suicide at 73 years old after a long battle with depression.
Ashley and Wynonna Judd announced the news of her death on their social media writing,  "Today we sisters experienced a tragedy. We lost our beautiful mother to the disease of mental illness. We are shattered. We are navigating profound grief and know that as we loved her, she was loved by her public. We are in unknown territory."
In May, Ashley Judd opened up in an interview with "Good Morning America," about the manner in which her mother died.
Advertisement - story continues below
"I'm tasked with an exceedingly difficult task in disclosing the manner of the way my mother chose not to continue to live. And I've thought about this so much because once I say it, it cannot be unsaid and so — because we don't want it to be a part of the gossip economy — I will share with you that she used a weapon," Ashley Judd said.
Continuing, she said, "Mother used a firearm, so that's the piece of information that we are very uncomfortable sharing, but understand, we're in a position that, if we don't say it, someone else is going to."
Matthew 5:4 says, "Blessed are those who mourn, for they will be comforted."
Ashley Judd also thanked everyone "for their outpouring of love and condolences" following her mother's death and that she and her sister "have a depth of gratitude."
Truth and Accuracy
We are committed to truth and accuracy in all of our journalism. Read our editorial standards.
Comment Down Below
Conversation