News
Singer Naomi Judd, Who Was an Advocate for Mental Health, Dies at 76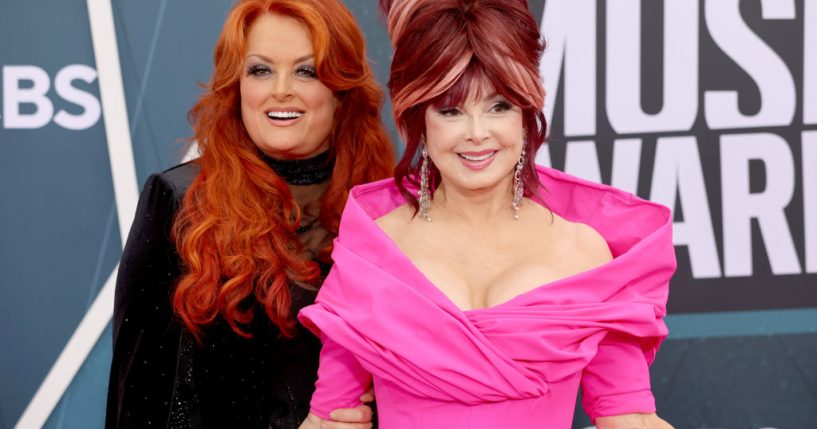 Country singer Naomi Judd died on Saturday at the age of 76.
Her daughters, Wynonna and Ashley Judd, announced the news on their social media.
The statement read, "Today we sisters experienced a tragedy. We lost our beautiful mother to the disease of mental illness. We are shattered. We are navigating profound grief and know that as we loved her, she was loved by her public. We are in unknown territory."
Advertisement - story continues below
Sources confirmed to People that Naomi Judd died by suicide.
Naomi Judd's own personal battle with depression, which began in 2011, led her to advocate for those who were also battling with the same diagnosis.
Naomi Judd told "Good Morning America" in an interview that she was diagnosed with severe depression which was treatment-resistant.
In 2017, Naomi Judd opened up about her struggle with her mental health on "Today," where she promoted her book, "River of Time: My Descent into Depression and How I Emerged with Hope," which she referred to as a "survivor's manual."
Advertisement - story continues below
She shared how she was trying to start "a national conversation about depression and anxiety."
"I wanna let the world know it's not a character flaw, it's a disease," she said.
Naomi Judd also worked with the National Alliance on Mental Illness and the Vanderbilt Psychiatric Hospital  "to try to reduce stigma and get the word out about treatment for mental illness," she wrote, according to Yahoo News.
About 21 million U.S. adults were diagnosed with at least one major depressive episode in 2020, according to the National Alliance on Mental Illness.
Advertisement - story continues below
The Bible assures us that God gives us hope. Romans 15:13 says, "May the God of hope fill you with all joy and peace in believing, so that by the power of the Holy Spirit you may abound in hope."
Naomi Judd read an excerpt from her book during her interview on "Good Morning America" where she encouraged others with depression and anxiety to speak out.
"Please join me in telling the truth about depression and anxiety to anyone who will listen. It's a disease of the brain. I've told my story, now you know, and you can tell yours. You're not alone. I'm still here," she said.
Truth and Accuracy
We are committed to truth and accuracy in all of our journalism. Read our editorial standards.
Comment Down Below
Conversation