News
Dem Governor Comes Out Against Biden's COVID Vaccination Mandate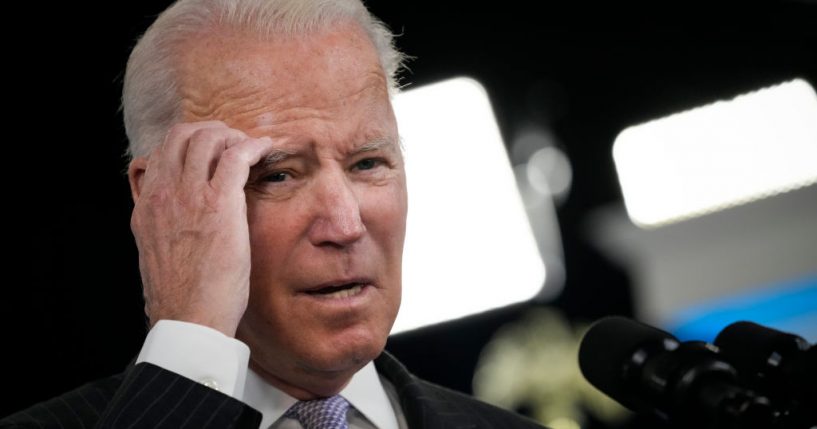 President Joe Biden's COVID-19 vaccination mandate is receiving push back from a Democratic governor.
In a statement on Friday, Kansas Gov. Laura Kelly (D) said, "Yesterday, I reviewed the new vaccine mandate from the Biden Administration. While I appreciate the intention to keep people safe, a goal I share, I don't believe this directive is the correct, or the most effective, solution for Kansas."
"States have been leading the fight against COVID-19 from the start of the pandemic. It is too late to impose a federal standard now that we have already developed systems and strategies that are tailored for our specific needs. I will seek a resolution that continues to recognize the uniqueness of our state and builds on our on-going efforts to combat a once-in-a-century crisis," she added.
Advertisement - story continues below
Kelly is up for reelection in 2022.
Read the statement below:
NEW – Kansas Gov. Laura Kelly, Democrat up for re-election next year, comes out with even stronger statement on vaccination rules

"…I don't believe this directive is the correct, or the most effective, solution for Kansas."#ksleg pic.twitter.com/4eoEwZcPyu

— Jonathan Shorman (@jonshorman) November 5, 2021
On Thursday, the White House unveiled its vaccine requirements for companies that have at least 100 employees and a "majority of healthcare workers."
Advertisement - story continues below
Employers "covered" by the new requirement will have to ensure that their employees are fully vaccinated and workers who are not vaccinated will be required to receive a negative coronavirus test at least once a week and wear a mask in the work place.
Additionally, the White House said, "All covered employers are required to provide paid-time for their employees to get vaccinated and, if needed, sick leave to recover from side effects experienced that keep them from working."
Employers will have to be in compliance with the requirement by Jan. 4.
The White House argued the new requirement will "drive even more progress and result in millions of Americans getting vaccinated, protecting workers, preventing hospitalization, saving lives, and strengthening the economy."
However, the Republican National Committee announced it would bring a lawsuit against the mandate, which it called an "authoritarian overreach."
Truth and Accuracy
We are committed to truth and accuracy in all of our journalism. Read our editorial standards.
Conversation