News
Biden Admin Announces Details for Major Vaccination Policies: 3 Things to Know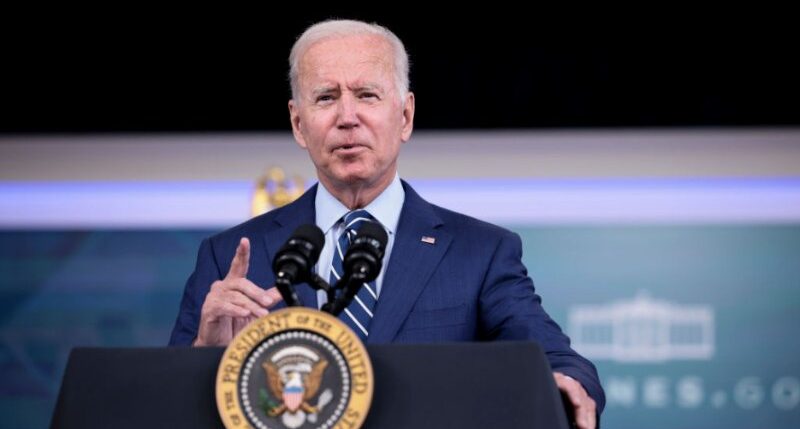 President Joe Biden's administration announced the details to major vaccination policies in an effort to curb the COVID-19 pandemic.
The roll out for the vaccination requirements for federal employees and contractors began in July, and now the president is "calling on employers to do the same," per the White House press release.
The White House says the two major vaccination policies, of details which were announced on Thursday, will "drive even more progress and result in millions of Americans getting vaccinated, protecting workers, preventing hospitalization, saving lives, and strengthening the economy."
Advertisement - story continues below
Employers with 100 or more employees will have to follow testing requirement by January 4
The Department of Labor's Occupational Safety and Health Administration (OSHA) announced a major vaccination policy which requires "covered employers" with 100 or more employees to ensure workers are either fully vaccinated against COVID-19 or receive a negative COVID-19 test at least once a week.
The employers must ensure the testing requirement is in place by January 4, 2022.
What 'covered employers' with 100 or more employees must do, under the policy
Advertisement - story continues below
"All covered employers are required to provide paid-time for their employees to get vaccinated and, if needed, sick leave to recover from side effects experienced that keep them from working," the White House press release reads.
Additionally, the "covered employers" must make sure that employees who are not vaccinated against COVID-19 wear a face mask in the workplace.
Do you support these policies?
The requirements "such as providing paid-time for employees to get vaccinated and masking for unvaccinated workers" must be in place by December 5, 2021.
'Majority of health care workers' in U.S. face vaccination requirements

By January 4, those who work "at health care facilities participating in Medicare or Medicaid" should "have received the necessary shots to be fully vaccinated – either two doses of Pfizer or Moderna, or one dose of Johnson & Johnson," the Centers for Medicare & Medicaid Services (CMS) at the Department of Health and Human Services (HHS) announced on Thursday.
Advertisement - story continues below
This requirement will impact "the majority of health care workers in America," as it covers more than 17 million health care workers and roughly 76,000 health care facilities. The rule applies to "hospitals, ambulatory surgery centers, dialysis facilities, home health agencies, and long-term care facilities."
"The rule applies to employees regardless of whether their positions are clinical or non-clinical and includes employees, students, trainees, and volunteers who work at a covered facility that receives federal funding from Medicare or Medicaid," the White House press release reads. "It also includes individuals who provide treatment or other services for the facility under contract or other arrangements."
Additionally, the White House added on vaccination requirements, "To make it easy for all employers to comply with the requirements, the deadline for the federal contractor vaccination requirement will be aligned with those for the CMS rule and the [COVID-19 Vaccination and Testing Emergency Temporary Standard]. … And, the newly-released ETS will not be applied to workplaces subject to the federal contractor requirement or CMS rule, so employers will not have to track multiple vaccination requirements for the same employees."
Republican governors have spoken out against vaccine mandates, including Texas Gov. Greg Abbott (R) who issued an executive order earlier this month in an effort to ban any entity. Florida Gov. Ron DeSantis (R) announced that Florida is suing the Biden administration "for unlawfully requiring mandatory injections for federal contractors."
Truth and Accuracy
We are committed to truth and accuracy in all of our journalism. Read our editorial standards.
Comment Down Below
Conversation