News
DeSantis Shares His Thoughts on Trump's Preferred Nickname for Him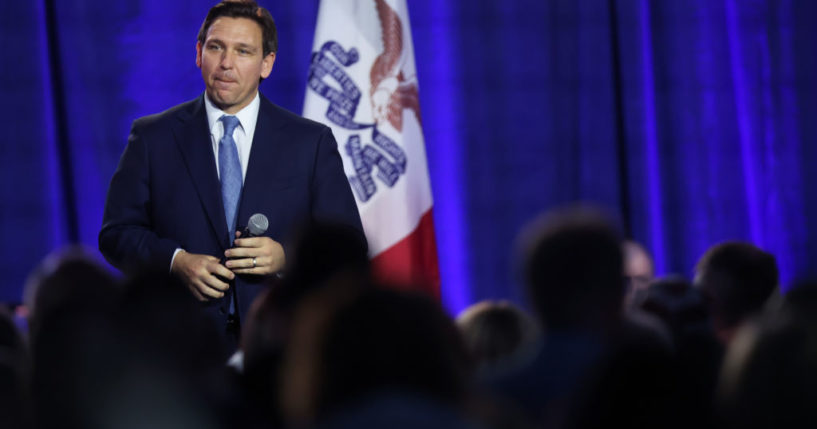 Florida Gov. Ron DeSantis (R ) is sharing his thoughts on former President Donald Trump's nicknames for him.
In an excerpt from an interview with journalist Piers Morgan published by The New York Post, DeSantis brushed off Trump's preferred nickname: Ron DeSanctimonious.
"I don't know how to spell the sanctimonious one. I don't really know what it means, but I kinda like it, it's long, it's got a lot of vowels," the governor said.
Advertisement - story continues below
DeSantis continued, "We'll go with that. That's fine. I mean, you can call me whatever you want, just as long as you also call me a winner because that's what we've been able to do in Florida, is put a lot of points on the board and really take this state to the next level."
He dismissed Trump's attacks on him as "background noise."
"It's not important for me to be fighting with people on social media. It's not accomplishing anything for the people I represent. So, we really just focus on knocking out victories, day after day, and if I got involved in all the undertow, I would not be able to be an effective governor," he added.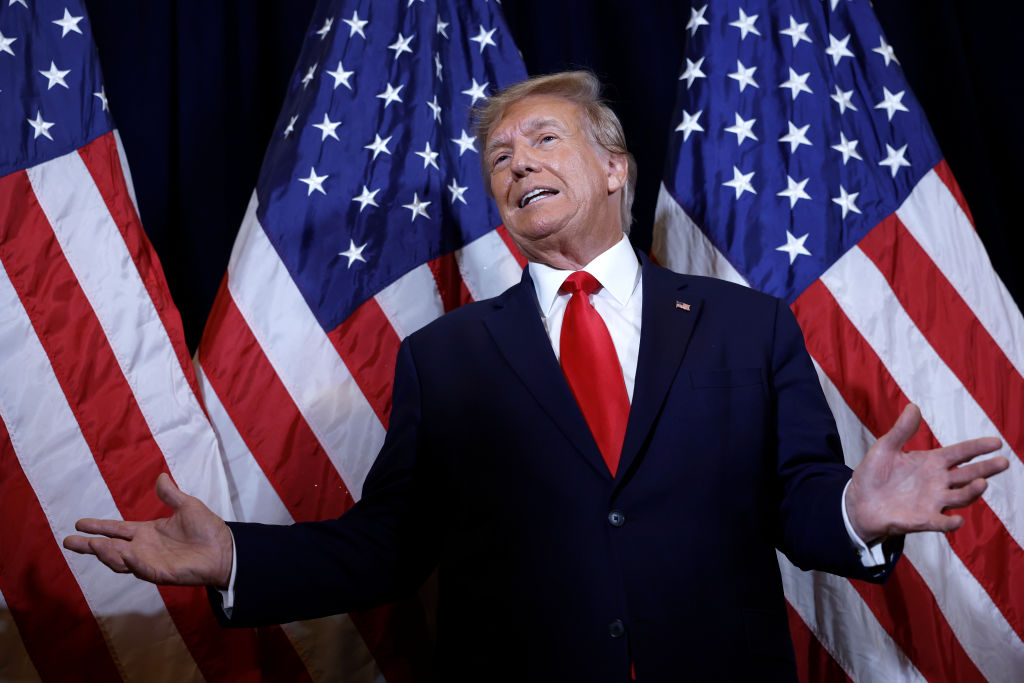 Advertisement - story continues below
DeSantis also predicted in the interview he could beat President Joe Biden in the presidential election.
While he has not officially said whether he will run for the Republican presidential nomination, there is speculation he will.
Do you think Ron DeSanctimonious is a good nickname?
And polls appear to show he could be Trump's most formidable opponent.
In light of the prospect of a DeSantis campaign, Trump has reportedly been workshopping different nicknames for the governor.
He has reportedly considered "Ron DisHonest," "Ron DeEstablishment," or "Tiny D."
Advertisement - story continues below
Another nickname he has used is "Ron DeSanctus." He explained to The Daily Caller that "DeSanctus" is a term used "when you do something for somebody, and they don't reciprocate."
However, Trump appears to have settled on "Ron DeSanctimonious.
The former president also suggested he would not use the nickname "Meatball Ron" because it is "too crude." 
"I don't use that name. It's used by other people. I don't like that name," he told The Daily Caller.
Advertisement - story continues below
Trump added, "I'm a very non-crude individual."
Truth and Accuracy
We are committed to truth and accuracy in all of our journalism. Read our editorial standards.
Comment Down Below
Conversation