News
Gov. Ron DeSantis Weighs In on Speculation of 2024 Bid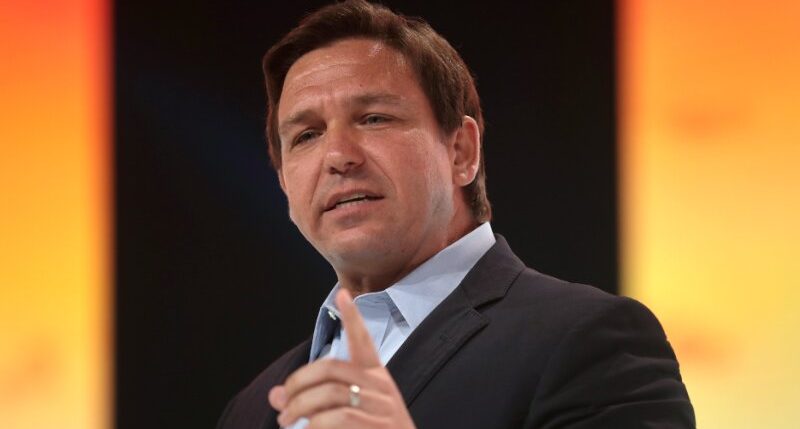 Florida Gov. Ron DeSantis' (R) name has floated around amid speculation of a 2024 bid.
Asked by a reporter about talk of a 2024 bid, DeSantis said, "All the speculation about me is purely manufactured."
"I just do my job and we work hard. … I hear all this stuff and honestly, it's nonsense," he added during Tuesday's press conference.
Advertisement - story continues below
Check out his comments below:
2024 ELECTION: Gov. Ron DeSantis is asked about 2024: "All the speculation about me is purely manufactured." pic.twitter.com/vQw685Kfvj

— Forbes (@Forbes) September 8, 2021
According to a local NBC News station, DeSantis "has not yet submitted his application to run for re-election, and is not listed among gubernatorial candidates in the state elections database."
DeSantis beat former President Donald Trump in a straw poll for the 2024 presidential election in June, as IJR reported on.
Advertisement - story continues below
At the Western Conservative Summit, 74% of respondents chose DeSantis, while 71% of respondents picked Trump. Sen. Ted Cruz (R-Texas) came in third and former Secretary of State Mike Pompeo came in fourth.
Trump won the Conservative Political Action Conference (CPAC) straw poll in July. The former president received 70%, while DeSantis received 21%. However, DeSantis won in a similar poll that did not include Trump on the ballot.
An Emerson College poll, conducted  August 30-September 1, found Trump narrowly beating President Joe Biden in a hypothetical 2024 match-up.
Without Trump on the ballot, 32% of the Republican voters chose DeSantis in a hypothetical 2024 Republican presidential primary, according to the poll.
A Morning Consult poll released on September 2 found DeSantis' approval net approval rating down 14 points since the start of July.
Truth and Accuracy
We are committed to truth and accuracy in all of our journalism. Read our editorial standards.
Conversation