News
Even Hillary Clinton Expressed Her Doubts About Kamala Harris: Report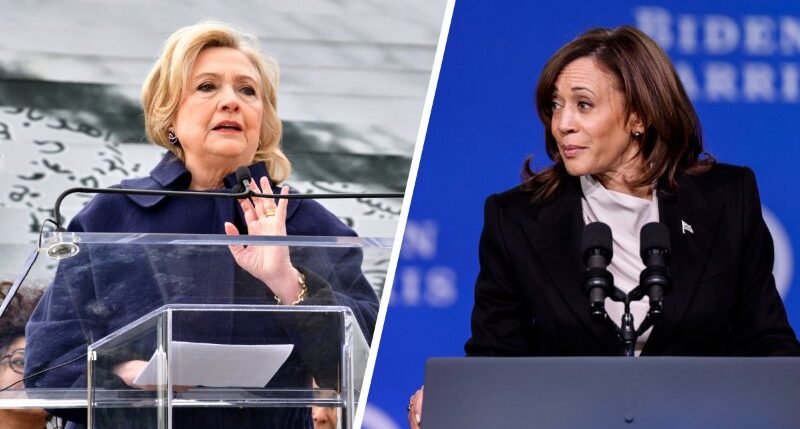 Vice President Kamala Harris appears to be having a difficult time convincing even her allies that she is capable of being a good leader.
The New York Times published an article Monday titled, "Kamala Harris Is Trying to Define Her Vice Presidency. Even Her Allies Are Tired of Waiting."
While the Times noted Harris has made history as the first woman, the first African American and the first Asian American vice president, she has "still struggled to define her role much beyond that legacy."
Advertisement - story continues below
The Times went on to point out the "painful reality" for Harris is, recently, "Dozens of Democrats in the White House, on Capitol Hill and around the nation — including some who helped put her on the party's 2020 ticket — said she had not risen to the challenge of proving herself as a future leader of the party, much less the country."
Among those individuals is reported to be former Secretary of State Hillary Clinton.
"Two Democrats recalled private conversations in which former Secretary of State Hillary Clinton lamented that Ms. Harris could not win because she does not have the political instincts to clear a primary field," the newspaper reported.
Nick Merrill, a spokesman for Clinton, told the Times she was a strong supportive of Harris and would often discuss their shared experiences of being "a woman in power."
Advertisement - story continues below
He continued, "They have built and maintained a strong bond. Any other characterization is patently false."
The article also mentioned President Joe Biden's all but certain 2024 reelection run and how Harris could be a political liability for the ticket.
"That will be in my opinion one of the most hard-hitting arguments against Biden," John Morgan, a prominent fund-raiser for Democrats, explained to the Times.
He added, "It doesn't take a genius to say, 'Look, with his age, we have to really think about this.'"
Morgan shared he could not "think of one thing she's done except stay out of the way and stand beside him at certain ceremonies."
Advertisement - story continues below
Twitter users took to the platform to share their reactions to the story.
Even the people her team sent the Times to for a positive appraisal privately gave the Times negative feedback. Biden may turn it around but he'll be 80 making her more relevant than ever. No one with eyes and ears has any confidence in her. CBC: racism, misogyny etc. https://t.co/CJfHrMTgCO

— sam 🇺🇸 (@AntiNewDems) February 6, 2023
NYT got "dozens" of Democratic operatives to agree that Kamala Harris is a bad politician and a political liability, especially if she's all they've got on the bench behind Biden. Seems like this has been brewing for years, but they found it important to get this out there now. https://t.co/9GQOAY7BMl

— Emma Vigeland (@EmmaVigeland) February 6, 2023
So, MLK was on to something with his "content of character" comment. 💫 https://t.co/vdOiQgsvoD

— Kevin Pinball (@KevinPinball) February 6, 2023
Advertisement - story continues below
The NYT slips the knife in. I sincerely think that they were thinking of getting rid of Biden very early and she would be president right now if she wasn't so completely unlikable https://t.co/BvYJi9QF7T

— (((Aaron Walker))) (@AaronWorthing) February 6, 2023
Vice President is usually a dead end job… but she really really stinks. https://t.co/aSPlc08BRf

— Circle Back Pat (@CircleBackPat) February 6, 2023
Last week, Democrats also spoke with The Washington Post about their concerns with Harris' political strength, as IJR reported.
Truth and Accuracy
We are committed to truth and accuracy in all of our journalism. Read our editorial standards.
Comment Down Below
Conversation