News
Democrats Express Concerns Over Harris' Political Strength: Not 'Adept as a Communicator'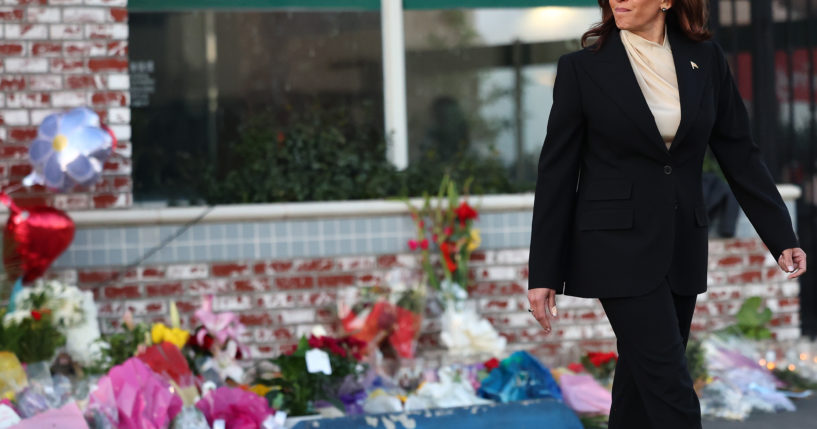 Vice President Kamala Harris has left some Democrats unsure of her political strength.
Democrats spoke with The Washington Post about why they might not be overwhelmingly confident when it comes to Harris' abilities.
Jacquelyn Bettadapur, longtime leader of the Cobb County Democrats, explained to the newspaper, "People are poised to pounce on anything — any misstep, any gaffe, anything she says — and so she's probably not getting the benefit of the doubt."
Advertisement - story continues below
According to Bettadapur, many Democrats "don't know enough about what she's doing" and, she claimed, "It doesn't help that she's not [that] adept as a communicator."
The Post's Cleve R. Wootson Jr. noted the concerns expressed about Harris's political strength were often reiterated by more than a dozen Democratic leaders in key states he spoke with for the article.
The reporter pointed out the Democratic leaders believe Harris' tenure has been "marked by struggles as a communicator and at times near-invisibility, leaving many rank-and-file Democrats unpersuaded that she has the force, charisma and skill to mount a winning presidential campaign."
One South Carolina Democratic strategist told the Post, "Every fiber in my body wants her to be president; everything I've ever fought for is for someone like her to be president."
Advertisement - story continues below
The strategist added, "I think she's a good person with a good heart who can lead the country. But I don't know that the people who have to make that happen feel that way right now. I don't know that she has what it takes to get over the hump in our present environment."
Sen. Elizabeth Warren (D-Mass.) notably would not directly endorse Harris for Biden's running mate should he run again in 2024.
Do you have doubts about her political strength?
During an interview with Boston radio station WGBH last week, Warren replied to the question on the matter, saying, "I really want to defer to what makes Biden comfortable on his team."
In case you missed it:
WATCH: Elizabeth Warren Says 'Yes' Biden Should Run Again — But REFUSES To Say Kamala Harris Should Be His VP https://t.co/v8dMffGUir pic.twitter.com/WD8iOkuFpA

— Tommy moderna-vaX-Topher (@tommyxtopher) January 28, 2023
Advertisement - story continues below
Few Democrats, as Wootson reported, appear to want to take a chance on Harris.
"I think many Democrats have changed from a 2008 sentiment, or even the feeling in 2012 and 2016, which were about voting for aspiration," Brady Quirk-Garvan, former chair of the Charleston County Democratic Party, said.
He continued, "Democrats at the moment — I don't hear a lot of chatter about aspiration. I hear about what's going to guarantee a win, what's a certainty, what feels safe."
Earlier this month, it was reported Harris aides felt she was in a better place than before.
Truth and Accuracy
We are committed to truth and accuracy in all of our journalism. Read our editorial standards.
Comment Down Below
Conversation