News
Kamala Harris' Aides Appear to Believe She Is in a Better Place: Report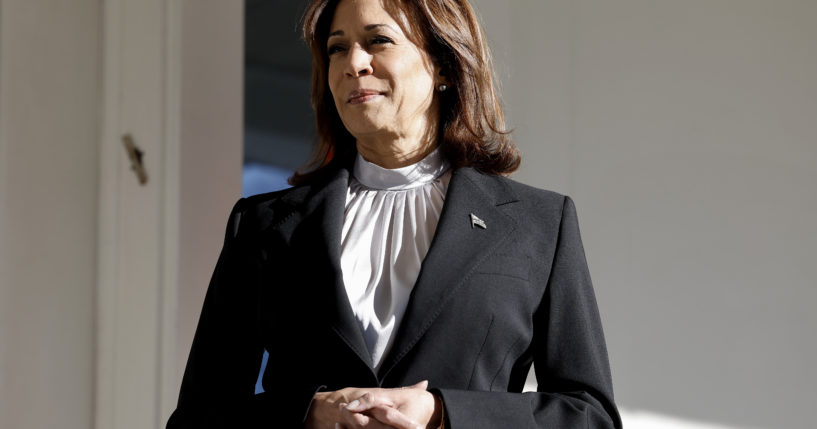 Vice President Kamala Harris is reportedly in a better place now, according to her aides.
Politico reported Harris' aides believe she is no longer being watched as closely in the context of a 2024 White House bid considering that it is likely President Joe Biden will run again.
"Now that it looks like he's running, she's really being treated like what I would call a 'normal vice president,'" one former Harris aide told the outlet.
Advertisement - story continues below
They added, "There's just less attention, which I think actually frees her up to focus on excelling and not have to worry about the relentless scrutiny."
Several current aides told Politico, Harris has now experienced a sense of comfort and flexibility.
Allies are encouraged by trips Harris has made after the midterm elections and hopes the White House will use her more, as Politico reported.
"One of the challenges that this administration had is I don't think that the White House writ large fully understood what it meant to have a historic first vice president," a White House ally said.
Advertisement - story continues below
They continued, "You have to put her out front more on some things because it looks different and it is different, right?"
According to the report, Harris held a meeting after the holiday break and asked her staffers to share their word for the new year.
Is Harris in a better place?
When it came to her, Harris said her word is "momentum."
Karen Finney, a veteran Democratic strategist close to Harris, explained she hopes the vice president will be given the responsibility of discussing government projects with Americans.
Finney explained to Politico, Harris knows "how important it is to connect these big-dollar figures and big programs to the very real impact that is having on people's lives."
Advertisement - story continues below
The strategist pointed out Harris "was an attorney general, a district attorney, so she's just a little closer to that real life."
According to Finney, "People have a hard time figuring her out because too often they're looking at an old model and they're not willing to take her for who she is and what her style is."
Harris previously faced questions about her leadership following a staff exodus in 2021.
Truth and Accuracy
We are committed to truth and accuracy in all of our journalism. Read our editorial standards.
Comment Down Below
Conversation