News
Florida Files Lawsuit Against Biden, NASA Over 'Unlawful' COVID Vaccine Mandates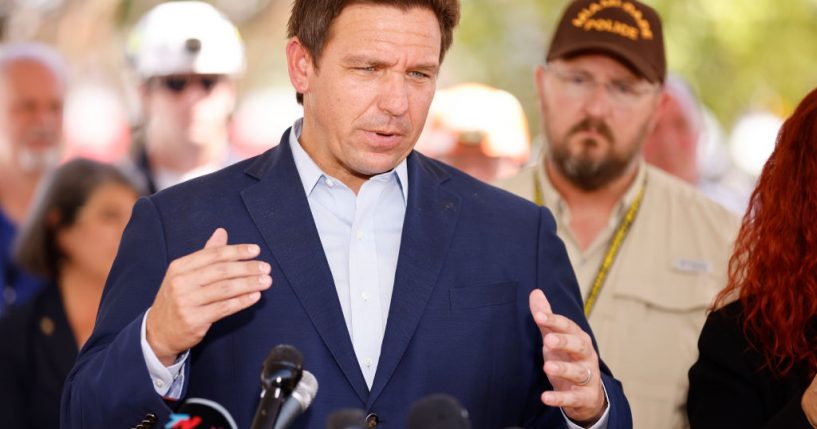 Florida filed a lawsuit against President Joe Biden, NASA and other officials over COVID-19 vaccine mandates.
According to the lawsuit obtained by Fox News, Florida Attorney General Ashley Moody and Gov. Ron DeSantis (R) are also suing NASA Administrator Bill Nelson, and officials within the White House Office of Management and Budget and the Department of Defense over the vaccine mandates.
The mandates reportedly require executive branch employees to get the vaccine and federal contractors to ensure workers are vaccinated.
Advertisement - story continues below
The lawsuit claims NASA and and others "frequently contracts with Florida, has current contractual relationships with Florida, and is and will continue to seek to impose the Biden administration's unlawful requirements to Florida," as Fox News reports.
It continues, "Because the government's unlawful vaccine requirement seeks to interfere with Florida's employment policies and threaten Florida with economic harm and the loss of federal contracts, the State seeks relief from this Court."
The lawsuit also mentions a statute giving the president authority to "'prescribe policies and directives that the president considers necessary to carry out' the Federal Property and Administrative Services Act (FPASA) of 1949 (FPASA)" in order to "compel millions of Americans who work for government contractors to receive a COVID-19 vaccine."
It argues, "Nothing in that statute authorizes such a radical intrusion on the personal autonomy of American workers—especially, as is the case here, when many of those workers are officials of a sovereign state."
Advertisement - story continues below
A Florida official told the outlet the Biden administration misinterpreted FPASA, saying it "does not authorize the government to use its contracts to impose social policy not authorized by Congress."
Florida is calling on the court to "hold unlawful and set aside" Biden's executive order.
Should the court "hold unlawful and set aside" Biden's executive order?
Last month, Biden issued an executive order requiring employees in the private sector, health care workers and federal contractors to get the vaccine.
Other Republicans have expressed concern over vaccine mandates, including Sen. Tommy Tuberville (R-Ala.), as IJR reported.
He wrote to Biden in a letter on Tuesday calling on him "to remove — or, at a minimum, delay and clarify — vaccination requirements on private companies and academic research institutions that are actively supporting the Department of Defense."
Advertisement - story continues below
Tuberville suggested the mandate "threatens our national security."
Truth and Accuracy
We are committed to truth and accuracy in all of our journalism. Read our editorial standards.
Comment Down Below
Conversation