News
GOP Senator Calls on Biden To Drop Vaccine Mandates: 'Threatens Our National Security'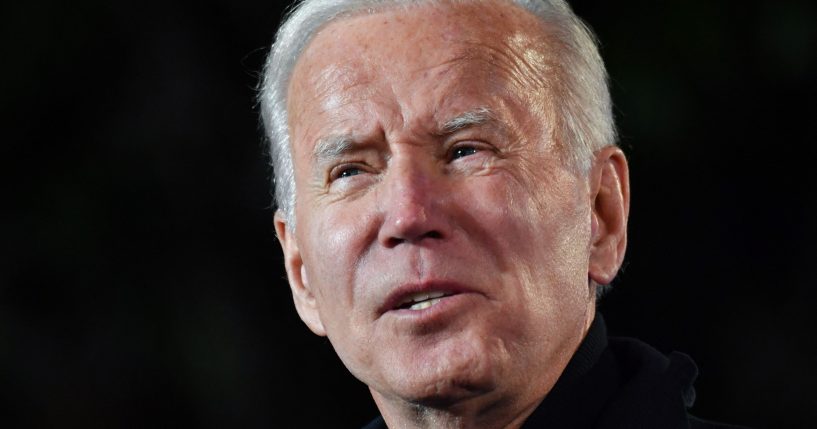 Sen. Tommy Tuberville (R-Ala.) is warning President Joe Biden vaccine mandates for federal defense contractors could "have negative effects on our national security."
In a Tuesday letter reviewed by The Washington Examiner, Tuberville wrote to Biden urging him "to remove — or, at a minimum, delay and clarify — vaccination requirements on private companies and academic research institutions that are actively supporting the Department of Defense."
Tuberville told Biden he shares the president's "desire to see our country through the COVID-19 pandemic as quickly as possible, and, I — like you — have elected to take the vaccine."
Advertisement - story continues below
Calling the vaccine mandate "short-sighted" and "ill-conceived," Tuberville suggested it also "threatens our national security."
"Your administration's mandate is short-sighted, ill-conceived, and threatens our national security."
He argued, "The American warfighter is ultimately harmed when skilled workers leave the defense contractor workforce, a foreseeable consequence of your order."
The senator suggested Biden's vaccine mandate could lead to "individuals leaving the workforce to avoid the vaccine, thus, resulting in increased worker absences and labor costs, and decreased efficiency."
Advertisement - story continues below
Tuberville called on the president to "focus on policies that will ensure our national security interests are protected."
Other Republicans have voiced their opposition to vaccine mandates, including Florida Gov. Ron DeSantis (R) and Texas Gov. Greg Abbott (R).
Do you think the mandate will have negative effects on national security?
DeSantis said during a Fox News interview over the weekend that Florida is "actively working to recruit out of state law enforcement" who are leaving their jobs over the mandate.
He continued, "In the next legislative session, I'm going to hopefully sign legislation that gives a $5,000 bonus to any out-of-state law enforcement that relocates in Florida."
Earlier this month, Abbott issued an executive order banning vaccine mandates by "any entity" in Texas.
Advertisement - story continues below
Sen. Marsha Blackburn (R-Tenn.) also introduced legislation on Tuesday to exempt essential workers from the Biden administration's mandate, as the New York Post reports.
"We know that those essential workers, all of those health care workers, airline workers, individuals that are first responders, law enforcement, they all figured out a way to get to work to protect themselves and protect their families. If they don't want to get the vaccine, they ought to be able to continue working without being forced to get the vaccine," Blackburn said.
Biden announced in September his administration would be imposing vaccine requirements on federal workers, large employers and health care workers.
Truth and Accuracy
We are committed to truth and accuracy in all of our journalism. Read our editorial standards.
Conversation