News
Marjorie Taylor Greene Reportedly Looking to Be Named Trump's Running Mate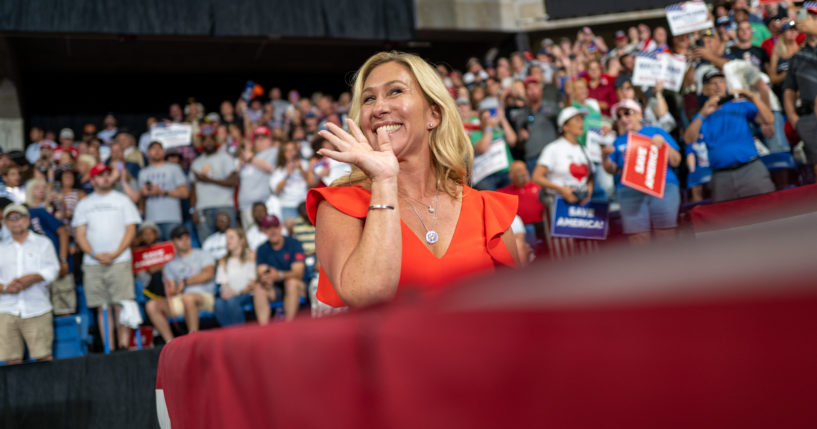 The 2024 Republican presidential primary is still in its earliest stages.
But one of former President Donald Trump's allies in Congress is reportedly hoping to be his vice presidential pick.
According to NBC News, Rep. Marjorie Taylor Greene (R-Ga.), who just won a second term in Congress, believes she could be on the short list for vice president.
Advertisement - story continues below
Former Trump aide Steve Bannon told NBC News, "This is no shrinking violet, she's ambitious — she's not shy about that, nor should she be."
"She sees herself on the short list for Trump's VP. Paraphrasing Cokie Roberts, when MTG looks in the mirror she sees a potential president smiling back," he added.
Another source who has advised Greene told the network her "whole vision is to be vice president."
"The source, who has ties to Trump but spoke on the condition of anonymity to describe private conversations, said he also believes Greene would be on Trump's short list," NBC reported.
Advertisement - story continues below
It added, "That goal is at the heart of Greene's recent efforts to rebrand herself as a politician who can stand astride the divide between the party's hard-liners and its establishment wing," the sources told NBC News.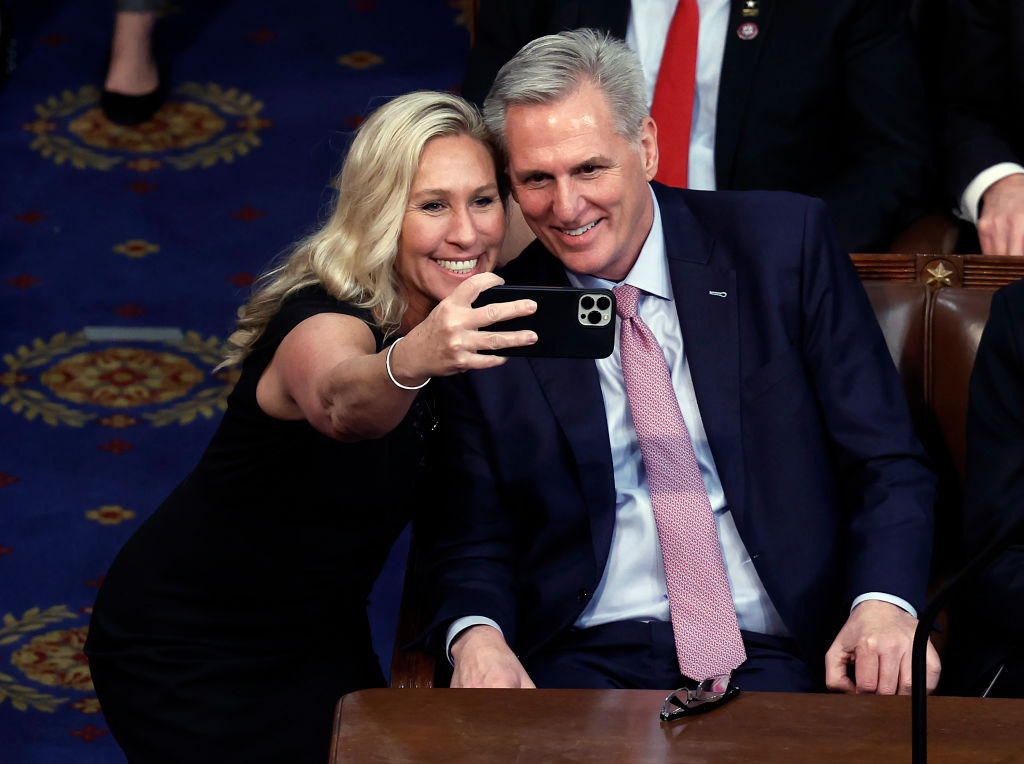 Would she be a good pick?
The report comes after Greene supported House Speaker Kevin McCarthy's (R-Calif.) bid for the speaker's gavel.
She repeatedly criticized conservative House Republicans who opposed McCarthy and accused them of lying to the Republican Party's base, IJR reported.
Trump also backed McCarthy's bid for speaker.
Advertisement - story continues below
And earlier this month, Greene labeled herself the "leading MAGA voice in Congress.
Trump announced his third run for the White House in November. But NBC notes he has not "publicly given any indication that he is seriously considering a vice-presidential pick at this early point in the process."
"Trump and his two-time running mate, former Vice President Mike Pence, had a falling out over Pence's pass at attempting to overturn their 2020 defeat, and Trump's refusal to immediately call off supporters who ransacked the Capitol, searched for Pence and chanted for him to be hanged on Jan. 6, 2021," it added.
And in a March 2022 interview with the Washington Examiner, the former president appeared to rule out choosing Pence again.
Advertisement - story continues below
"I don't think the people would accept it," he said.
Truth and Accuracy
We are committed to truth and accuracy in all of our journalism. Read our editorial standards.
Comment Down Below
Conversation