News
Judge Approves Agreement to Destroy Gun Kyle Rittenhouse Used in Kenosha Shooting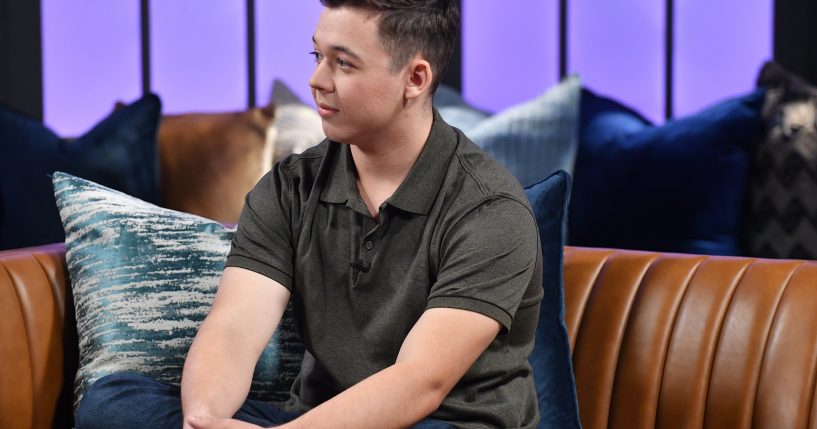 The gun used by Kyle Rittenhouse during the fatal shootings in Kenosha, Wisconsin, will likely be destroyed in April, according to reports.
On Friday, a Wisconsin judge approved an agreement to destroy the firearm, as Axios reported. Kenosha County Assistant District Attorney Thomas Binger said the Kenosha Police Department is expected to destroy it in April.
The Associated Press reported last week that Rittenhouse's attorney, Mark Richards, filed paperwork seeking the return of the gun and other items police seized after Rittenhouse was arrested.
Advertisement - story continues below
Rittenhouse family spokesman David Hancock said, "At the end of the day, two people did lose their lives, period."
He continued, "That weapon was involved in that. That weapon doesn't belong on a mantle. It doesn't belong in a museum. It belongs where Kyle wants it, and Kyle wants it destroyed. … There's plenty of people out there who would like to hold these items up, on both sides. That's nothing Kyle's interested in."
According to Axios, Binger said the rest of the property was returned to Rittenhouse.
In November, a Wisconsin jury found Rittenhouse not guilty in the fatal shooting of two men during protests that broke out following the police shooting of Jacob Black.
Advertisement - story continues below
During an episode of The Blaze podcast "You Are Here," co-host Sydney Watson congratulated Rittenhouse for the shooting, as IJR reported.
Rittenhouse replied, "It's nothing to be congratulated about. Like, if I could go back, I wish I would never have had to take somebody's life."
Do you think the gun should be destroyed?
He was then asked if he was sorry he was in Kenosha.
"Well, hindsight being 20/20, probably not the best idea to go down there. Can't change that. But I defended myself, and that's what happened," Rittenhouse said.
During an interview with The Daily Wire's Candace Owens this week, Rittenhouse commented on the verdict, saying he believes God "helped the jury and guiding them in the right direction to make sure justice was done."
Truth and Accuracy
We are committed to truth and accuracy in all of our journalism. Read our editorial standards.
Comment Down Below
Conversation