News
Kyle Rittenhouse Responds to Podcast Host Who Congratulated Him for Killings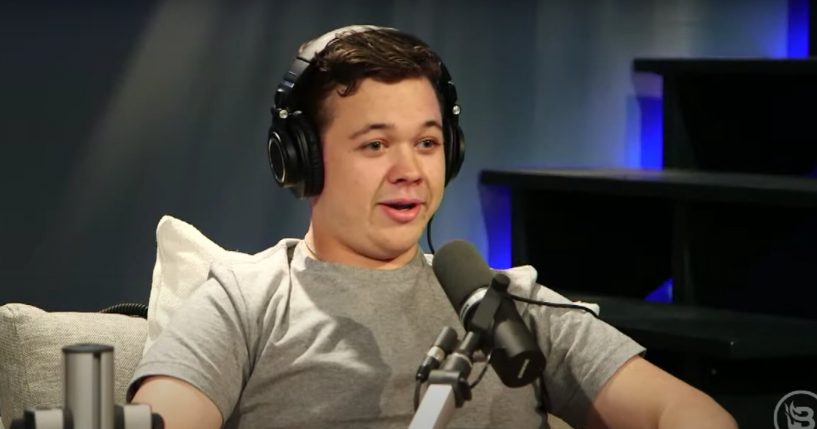 Kyle Rittenhouse was congratulated for killing two protesters by a podcast host.
During an episode of The Blaze podcast "You Are Here" Monday, co-host Sydney Watson said the shootings were "kind of impressive," adding, "That of all the people that you shot at, you killed probably two of the worst on the planet."
She continued, "Congratulations. Good job, you."
Advertisement - story continues below
Rittenhouse responded, "It's nothing to be congratulated about. Like, if I could go back, I wish I would never have had to take somebody's life."
When asked if he is sorry he was in Kenosha, Wisconsin, Rittenhouse explained, "Well, hindsight being 20/20, probably not the best idea to go down there. Can't change that. But I defended myself, and that's what happened."
Check out the video below:
Advertisement - story continues below
Rittenhouse has received praise from others, including lawmakers, for his actions. Rep. Marjorie Taylor Greene (R-Ga.) introduced a bill to give Kyle Rittenhouse the Congressional Gold Medal last month, as IJR reported.
"Kyle Rittenhouse deserves to be remembered as a hero who defended his community, protected businesses, and acted lawfully in the face of lawlessness. I'm proud to file this legislation to award Kyle Rittenhouse a Congressional Gold Medal," Greene said in a statement.
Former President Donald Trump called Rittenhouse a "good guy," adding, "He should never have been put through that. That was prosecutorial misconduct, and it's happening all over the United States right now with the Democrats."
Rittenhouse was acquitted on all charges, as IJR reported. The shooting occurred during the unrest that broke out following the police shooting of Jacob Blake in 2020.
During an interview with Fox News's Tucker Carlson, Rittenhouse defended himself, claiming the case "had to do with the right to self-defense."
Advertisement - story continues below
He explained, "I'm not a racist person, I support the BLM movement. I support peacefully demonstrating,"
Rittenhouse believes "there needs to be change. I believe there's a lot of prosecutorial misconduct not just in my case but in other cases."
Truth and Accuracy
We are committed to truth and accuracy in all of our journalism. Read our editorial standards.
Comment Down Below
Conversation