News
Rittenhouse Acquitted on All Charges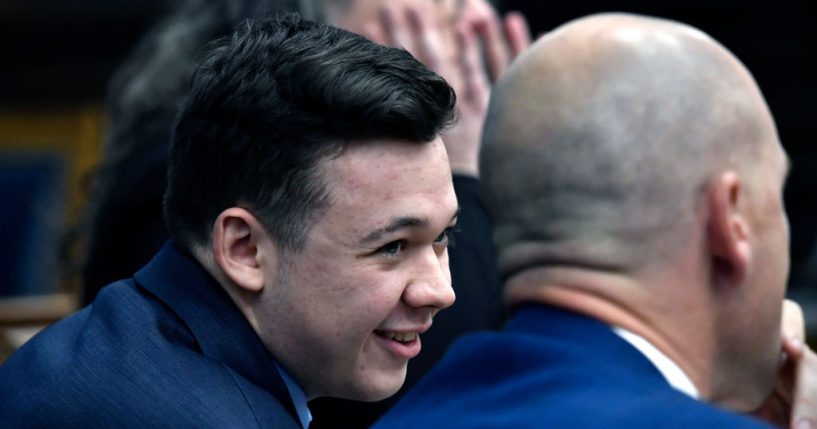 Kyle Rittenhouse has been acquitted on all charges in his murder trial.
KENOSHA, Wis. (AP) — Kyle Rittenhouse cleared of all charges in shootings that intensified debate over vigilantism, guns and racial injustice.

— Zeke Miller (@ZekeJMiller) November 19, 2021
The jury returned the verdict on Friday after several days of deliberations.
Advertisement - story continues below
Rittenhouse was charged with five felonies, including first-degree intentional homicide, first-degree reckless homicide, attempted first-degree homicide, and two counts of first-degree recklessly endangering safety.
Jurors were also allowed to consider lesser charges for two of the felonies.
WATCH AGAIN: KYLE RITTENHOUSE LEARNS HIS FATE AT KENOSHA TRIAL pic.twitter.com/XgGnuzypzf

— Fox News (@FoxNews) November 19, 2021
As CNN notes, "The charges stem from the chaotic unrest last year in the wake of the Kenosha Police shooting of Jacob Blake, a 29-year-old Black man. After instances of rioting and fiery destruction, Rittenhouse, 17 at the time, took a medical kit and an AR-15-style rifle and joined up with a group of other armed people in Kenosha on Aug. 25, 2020."
Advertisement - story continues below
"There, Rittenhouse fatally shot Joseph Rosenbaum – who was chasing the teenager and threw a plastic bag at him – and then tried to flee the area. A crowd of people pursued the teenager, and Rittenhouse shot at a man who tried to kick him; fatally shot Anthony Huber, who had hit him with a skateboard; and wounded Gaige Grosskreutz, who was armed with a pistol," it added.
Rittenhouse delivered emotional testimony during the trial in which he said, "I didn't do anything wrong. I defended myself."
Truth and Accuracy
We are committed to truth and accuracy in all of our journalism. Read our editorial standards.
Comment Down Below
Conversation