News
Rittenhouse Says He Is 'Not a Racist Person' and Supports BLM Movement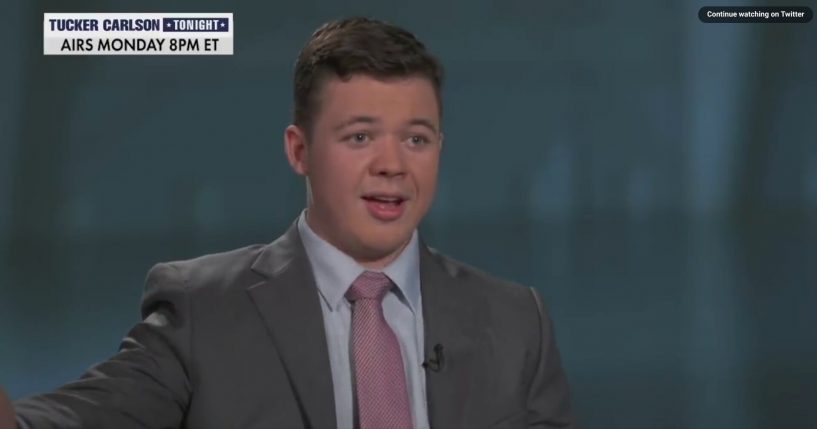 Kyle Rittenhouse says he supports the Black Lives Matter (BLM) movement and the right to peacefully protest.
During an interview with Fox News' Tucker Carlson set to air on Monday night, Rittenhouse said, "This case has nothing to do with race. It never had anything to do with race. It had to do with the right to self-defense."
"I'm not a racist person, I support the BLM movement. I support peacefully demonstrating," he continued. "I believe there needs to be change. I believe there's a lot of prosecutorial misconduct not just in my case but in other cases."
Advertisement - story continues below
Finally, Rittenhouse said, "It's just amazing to see how much a prosecutor can take advantage of somebody."
Watch the video below:
Kyle Rittenhouse: "This case has nothing to do with race."

Watch our exclusive interview, tomorrow at 8pm ET on @FoxNews pic.twitter.com/vXLEVtfycc

— Tucker Carlson (@TuckerCarlson) November 22, 2021
Rittenhouse was charged with five felonies, including first-degree intentional homicide, first-degree reckless homicide, attempted first-degree homicide, and two counts of first-degree recklessly endangering safety.
Advertisement - story continues below
In Aug. 2020, he traveled to Kenosha, Wisconsin, which was about 30 minutes from his hometown, amid protests that broke out in the wake of the police shooting of Jacob Blake. He told the Daily Caller that he went to Kenosha to protect businesses.
Eventually, he was confronted by a group of people that set off a turn of events that led to him fatally shooting two people and injuring another.
Some commentators labeled the teenager a white supremacist after the shooting.
During his trial, Rittenhouse delivered emotional testimony and broke down in tears. He testified that he "didn't do anything wrong" and acted in self-defense.
On Friday, a jury acquitted him on all charges. As the verdict was read, Rittenhouse broke down in tears and collapsed.
Advertisement - story continues below
In a statement after the verdict, President Joe Biden said, "While the verdict in Kenosha will leave many Americans feeling angry and concerned, myself included, we must acknowledge that the jury has spoken."
He urged Americans "to express their views peacefully, consistent with the rule of law."
Truth and Accuracy
We are committed to truth and accuracy in all of our journalism. Read our editorial standards.
Comment Down Below
Conversation