News
LeBron James Walks Back Remark About America and Brittney Griner's Detention in Russia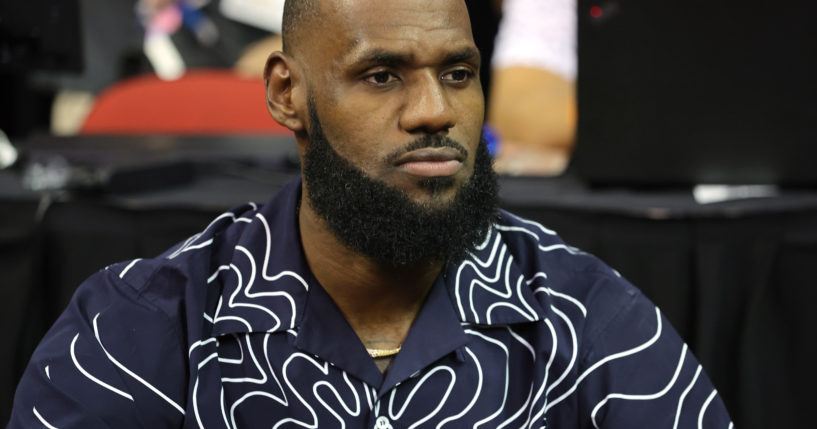 NBA star LeBron James backtracked on a remark he made about WNBA player Brittney Griner's situation in Russia.
In a trailer for an episode of "The Shop: Uninterrupted," released on Tuesday, James commented on Griner's detention.
"Now, how can she feel like America has her back? I would be feeling like, 'Do I even wanna go back to America?'" James said.
Advertisement - story continues below
Check out the trailer below:
James later took to Twitter on Tuesday evening to clarify his remark.
"My comments on 'The Shop' regarding Brittney Griner wasn't knocking our beautiful country," James wrote.
Advertisement - story continues below
He added, "I was simply saying how she's probably feeling emotionally along with so many other emotions, thoughts, etc inside that cage she's been in for over 100+ days! Long story short [Bring Her Home.]"
— LeBron James (@KingJames) July 13, 2022
Earlier this year, Griner was arrested at a Russian airport after vape cartridges were found in her luggage.
Russian authorities accused her of "smuggling significant amounts of a narcotic substance," as CNN reported.
President Joe Biden and Vice President Kamala Harris spoke with Griner's wife by phone earlier this month.
Advertisement - story continues below
"The President called Cherelle to reassure her that he is working to secure Brittney's release as soon as possible, as well as the release of Paul Whelan and other US nationals who are wrongfully detained or held hostage in Russia and around the world. He also read her a draft of the letter the President is sending to Brittney Griner today," the White House said.
According to the White House, Biden "offered his support to Cherelle and Brittney's family, and he committed to ensuring they are provided with all possible assistance while his administration pursues every avenue to bring Brittney home."
Griner recently wrote a letter to the president asking him for help, as IJR reported.
"I'm terrified I might be here forever," Griner wrote.
Advertisement - story continues below
She pleaded with Biden to not "forget about me and the other American detainees. Please do all you can to bring us home."
Truth and Accuracy
We are committed to truth and accuracy in all of our journalism. Read our editorial standards.
Comment Down Below
Conversation