News
Meghan McCain Opens Up About 'The View' Exit: 'Toxic, Direct and Purposeful Hostility'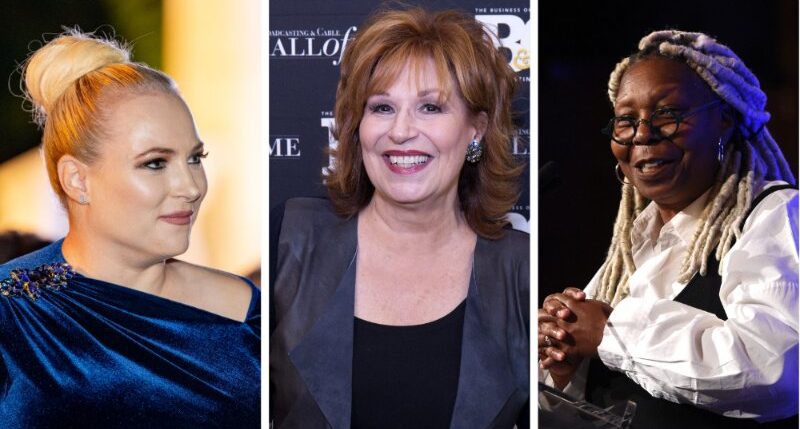 Meghan McCain is speaking out about her exit from "The View" and the hostility she allegedly received from her co-hosts Joy Behar and Whoopi Goldberg.
Fox News' Howard Kurtz reported on McCain's forthcoming audio memoir "Bad Republican," tracing "her evolution from senator's daughter and party girl to conservative warrior on 'The View' to a humiliated panelist who quits the hit show, and serves as a scorching response to those she feels have mistreated her."
Kurtz noted McCain "had both the opportunity and the burden of generally being the only Republican voice on the daytime show, even as she aired her bitter feelings toward Donald Trump, who relentlessly attacked her father in both life and death."
Advertisement - story continues below
She reportedly felt "vilified" by a "misogynistic media" that painted her "as a quirky drama queen, fueled by nasty leaks that, perversely, only added to her fame."
Opening up about her time at "The View," McCain accused Behar and Goldberg of "toxic, direct and purposeful hostility." She also said it "grew meaner and less forgiving" as former President Donald Trump's time in the White House went on.
McCain added, "As if I had become an avatar for everything they hated about the president."
According to the former co-host, it was strange  because "Whoopi and Joy saw front and center the emotional trauma I had experienced from President Trump's attacks on my family."
Advertisement - story continues below
Kurtz reported that McCain was "troubled by the 'open disdain' from Goldberg, who sometimes harshly cut her off on the air."
McCain explained, "Once she turns on you, it can create unfathomable tension at the table."
The report mentions a previous remark made by Behar upon McCain's return to the show following the birth of her child.
"Joy, you missed me so much when I was on maternity leave. You missed fighting with me," McCain said.
Behar replied, "I did not. I did not miss you. Zero."
Advertisement - story continues below
McCain said she felt like she had "been slapped."
After the show, she came to the conclusion that "this s*** isn't worth it. Nothing in life is worth it."
When McCain approached the show's executive producer about asking Behar to apologize, she was told that was not going to happen, as Kurtz reports.
In July, McCain announced her plans to leave the show, as IJR reported.
Advertisement - story continues below
"This was not an easy decision. It took a lot of thought and counsel and prayer and talking to my family and my close friends," she said.
The audio memoir will be released exclusively on Audible Thursday.
Truth and Accuracy
We are committed to truth and accuracy in all of our journalism. Read our editorial standards.
Comment Down Below
Conversation