News
Monica Lewinsky Shares Her Opinion on Cancel Culture: 'Benefits' and 'Detriments'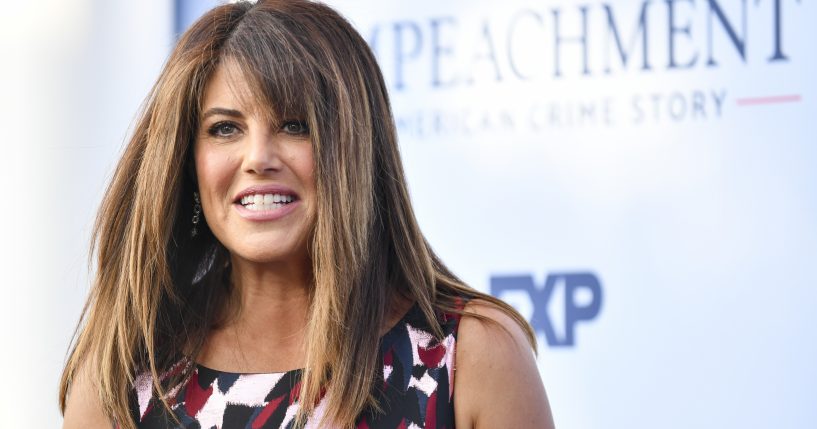 Monica Lewinsky is weighing in on cancel culture, suggesting "we've given this one term to all of these things."
During an interview with the New York Times "Sway" podcast on Monday, host Kara Swisher asked Lewinsky, "What do you think of 'cancel culture'"?
She replied, "I see the benefits and I see the detriments. And really, my top feeling about it is that — and this is how I feel about a lot of things, that they become a catchall phrase. We need to actually divide cancel culture up into what the pieces are."
Advertisement - story continues below
Lewinsky asked, "What are we talking about? Are we talking about a MeToo scenario, where someone has been a sexual predator, abused their power? Are we talking about a scenario where it's a company? Or are we talking about something that's a racial issue? What are we talking about? Is it a misstep from somebody who actually rarely does anything like that? Is it something somebody said from a long time ago and they've evolved as a person?"
She went on to argue, "So we've given this one term to all of these things. And it doesn't work to have this same cycle of behavior for all those things."
Swisher added, "Yeah. Well, it's been reduced. I call it 'accountability culture.'"
On whether she believes she was "canceled" or not following her affair with former President Bill Clinton, Lewinsky said, "I'm like, I don't know."
Advertisement - story continues below
The host responded, "Yeah, because it can be a public form of shaming someone…Maybe some people deserve shaming in some ways."
Swisher argued everyone in Lewinsky's "entire story has behaved badly, most especially Bill Clinton, by the way, who could be canceled, in my opinion, in many ways. I don't know if you think that, but I do."
Lewinsky explained, "I think he had an opportunity as an elder statesman, when the conversation was changing, to be somebody who could have taken responsibility and done things in a different way, if he had evolved much."
During an interview with "Today" last month, Lewinsky was asked whether she thinks the former president owes her an apology, as IJR reported.
"I don't need it. He should want to apologize in the same way that I'd want to apologize any chance I get to people I hurt and my actions have hurt," she said.
Advertisement - story continues below
Lewinsky most recently served as a producer on FX's Impeachment: American Crime Story, the show depicting her affair that started with Clinton in 1996.
Truth and Accuracy
We are committed to truth and accuracy in all of our journalism. Read our editorial standards.
Comment Down Below
Conversation