News
New York Attorney General Subpoenas Donald Trump Jr. and Ivanka Trump as Part of Civil Investigation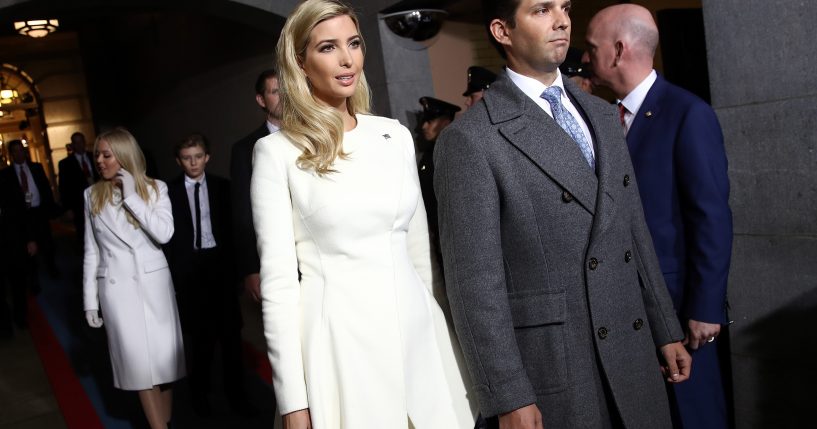 New York Attorney General Letitia James (D) has subpoenaed Donald Trump Jr. and Ivanka Trump.
According to The New York Times, the subpoenas were disclosed in a court document filed Monday. The outlet noted another one of the former president's sons, Eric Trump, provided his testimony to James's office in October of 2020.
James's civil investigation is focused on whether Trump lied about the value of his assets. As the Times notes, James can file a lawsuit if she finds evidence of wrongdoing.
Advertisement - story continues below
Last month, Trump filed a lawsuit against James to block the investigation, as IJR previously reported.
In the lawsuit, Trump's attorney claimed James is "untrusted with a great deal of power which she is obligated to use in a resolute and unbiased manner."
It continues, "Rather than embrace this responsibility, James has instead chosen to exploit it."
Additionally, the complaint argued James has "tirelessly bombarded him, his family and his business, Trump Organization LLC, with unwarranted subpoenas in a bitter crusade to 'take on' the president."
Advertisement - story continues below
James issued a statement in response to the lawsuit.
"The Trump Organization has continually sought to delay our investigation into its business dealings and now Donald Trump and his namesake company have filed a lawsuit as an attempted collateral attack on that investigation," the New York attorney general said.
She added, "To be clear, neither Mr. Trump nor the Trump Organization get to dictate if and where they will answer for their actions. Our investigation will continue undeterred because no one is above the law, not even someone with the name Trump."
Former Manhattan district attorney Cyrus R. Vance Jr. was also conducting a criminal investigation into the Trump organization.
Democrat Alvin Bragg was sworn in as the Manhattan district attorney Saturday. He will take over the case.
Advertisement - story continues below
"I am honored by the trust placed in me, motivated by the challenge in front of us, and ready to work together—to make our communities safer, our city more just, and to deliver one standard of justice for all. [Justice Cant Wait]," Bragg tweeted.
Truth and Accuracy
We are committed to truth and accuracy in all of our journalism. Read our editorial standards.
Comment Down Below
Conversation