News
Pelosi Lays Out 4 Possibilities for House Dem-Led Investigation of Jan. 6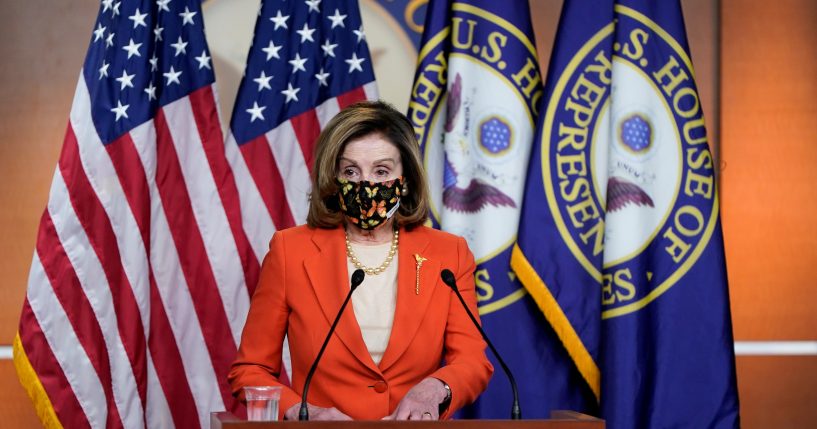 House Speaker Nancy Pelosi (D-Calif.) is laying out four possible alternatives to a bipartisan commission to investigate the January 6 insurrection at the U.S. Capitol after Republicans blocked the bill to create one.
During a House Democratic Caucus call, Pelosi outlined the four alternatives, including giving the Senate another opportunity to vote on the bill passed by the House to create an independent commission, establishing a House select committee, permitting other committees to continue their investigations, or directing one House committee to take the lead, such as Homeland Security, according to The Hill.
Some Democrats floated the idea of a presidential commission, but Pelosi ruled that idea out because it most likely would not have "subpoena authority or funding without a statutory change," as The Hill reports.
Advertisement - story continues below
The House speaker released a statement on Friday blasting the Republicans who voted against the bill, as IJR reported.
"Democrats worked across the aisle, agreeing to everything that Republicans asked for. We did this in the interest of achieving a bipartisan Commission. In not taking yes for an answer, Republicans clearly put their election concerns above the security of the Congress and country," she said.
The legislation failed to pass in a 54-35 vote on Friday. The Republicans who voted in support of the bill include Sens. Mitt Romney (Utah), Susan Collins (Maine) Lisa Murkowski (Alaska), Ben Sasse (Neb.), Bill Cassidy (La.), and Rob Portman (Ohio).
Advertisement - story continues below
Senate Minority Leader Mitch McConnell (R-Ky.) said he believes the proposal put forth by Democrats is a way for them "to continue to debate things that occurred in the past. They'd like to litigate the former president into the future."
He added, "We think, the American people, going forward, and in the fall of '22, ought to focus on what this administration doing to the country. And what the clear choice is that we have made to oppose most of these initiatives."
Calling it "purely a political exercise," McConnell continued, "It adds nothing to the sum total of information."
Truth and Accuracy
We are committed to truth and accuracy in all of our journalism. Read our editorial standards.
Conversation