News
Savannah Chrisley Gives Update on Parents Since They Reported to Prison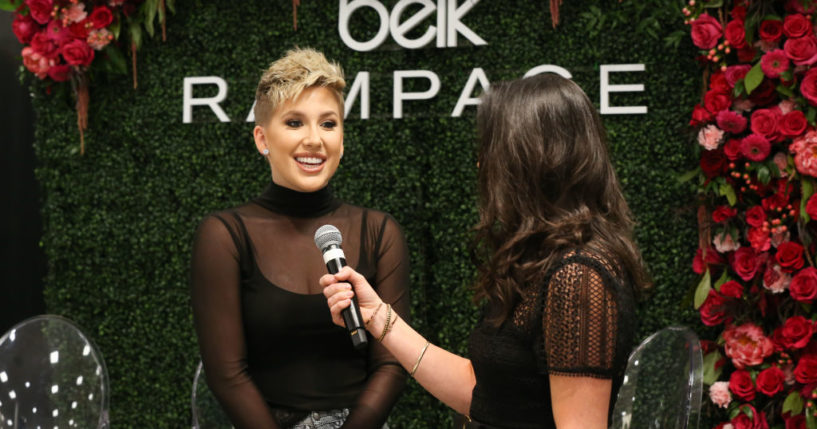 Savannah Chrisley, daughter of Todd and Julie Chrisley, revealed how her parents are doing since reporting to federal prison on Jan. 17.
On the Jan. 31 episode of her podcast, Unlocked, Savannah Chrisley gave an update on her parents and called the week of their report date "the toughest week" of her life.
Advertisement - story continues below
She shared that Todd Chrisley is "doing pretty good" and is working at the chapel in the prison, which she said "is absolutely amazing." She also expressed how proud she is of her father for the impact he is making inside of the prison.
She spoke about how fortunate she is to still be able to keep in contact with him.
She explained:
"There's days that are tough. There's struggles. We talk to him, we email him. We get to see him, so for that, I am forever grateful, because there are so many people that don't get to see their loved ones that are in different facilities, that are maybe in maximum-security prisons that don't get visitors, that have to say hello through a piece of glass."
Advertisement - story continues below
She also gave an update on her mother and revealed that Julie Chrisley is "doing really well."
"And I know it sounds crazy for me to say that, like it sounds crazy for me to say, 'Alright, they're doing really well,' but they are. My mom, she's made friends, she's keeping busy, she's going to church, she's working, she's playing some spades," she said.
She also shared that her "mission" is going to be bringing awareness to a broken prison system.
"I do know my mission is going to be to bring awareness to how broken our prison system is, how we have a system that does not encourage rehabilitation. It does not encourage growth, it doesn't encourage forgiveness, it just encourages, really, beating someone down further than they already are, and that's really, really sad," she stated.
Todd and Julie Chrisley were convicted in June 2022 of "conspiring to defraud Atlanta banks." 
Advertisement - story continues below
In January, they were sentenced to a combined 19 years in prison and will be required to do 16 months of probation after they complete their sentences.
Truth and Accuracy
We are committed to truth and accuracy in all of our journalism. Read our editorial standards.
Comment Down Below
Conversation