News
Todd and Julie Chrisley Report To Prison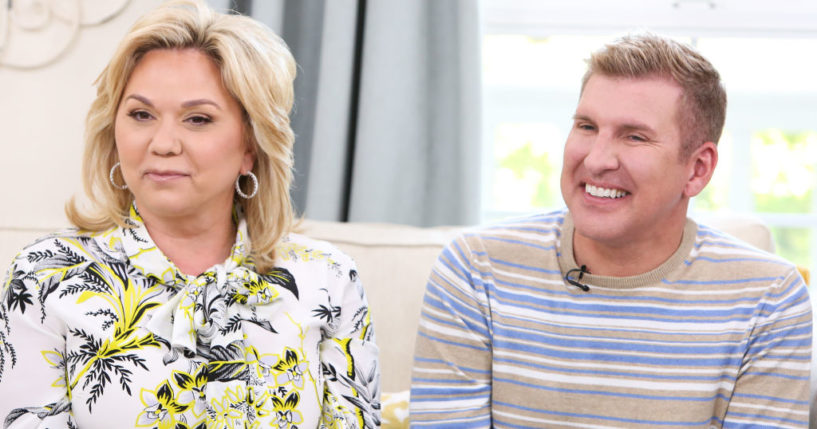 Todd and Julie Chrisley have reported to prison to serve out their combined 19-year sentences.
On Tuesday, Todd Chrisley, 54, reported to Federal Prison Camp Pensacola in Florida to serve out his 12-year sentence. Julie Chrisley, 50, reported to the Federal Medical Center Lexington in Kentucky to serve out her seven-year sentence, according to Yahoo Entertainment. This facility is a place where inmates require medical or mental health care.
She was originally ordered to report to Federal Correctional Institution and Federal Prison Camp Marianna in Florida, but that was changed in December.
Advertisement - story continues below
After they serve out their prison sentences, the couple will also have to do 16 months of probation.
In June 2022, Todd Chrisley and Julie Chrisley were convicted of "conspiring to defraud Atlanta banks." 
On the latest episode of "Chrisley Confessions," Julie Chrisley spoke to her son Chase Chrisley's fiancee, Emmy Medders, about keeping the faith despite what she is going through.
"I have to admit that I have grown spiritually more than I ever have grown in my entire life," she said.
Advertisement - story continues below
She also spoke to her future daughter-in-law about facing the reality she will be separated from her husband while in prison.
 "There is that possibility of my husband and I being separated. But there's a difference between my husband and I being separated for a period of time and having to say goodbye forever," she told Medders, whose father is currently battling ALS. "So, it almost makes me feel ashamed that I'm even worried. Unless the good Lord intervenes, [your mom is] going to have to say goodbye to her husband and she won't see him again this side of heaven."
She went on to say that this has put things "into perspective."
"We all think our hard is the hardest thing," she said.
Advertisement - story continues below
Both Todd and Julie Chrisley are currently in the process of appealing their case.
Musa Ghanayem, daughter Lindsie Chrisley's attorney, previously told People if the pair does go to prison, the appeals process will continue.
"If a new trial was ordered, they'd have to go through the whole process again," he said.
Truth and Accuracy
We are committed to truth and accuracy in all of our journalism. Read our editorial standards.
Comment Down Below
Conversation