Sen. Ted Cruz: 'Donald J. Trump Ain't Goin' Anywhere'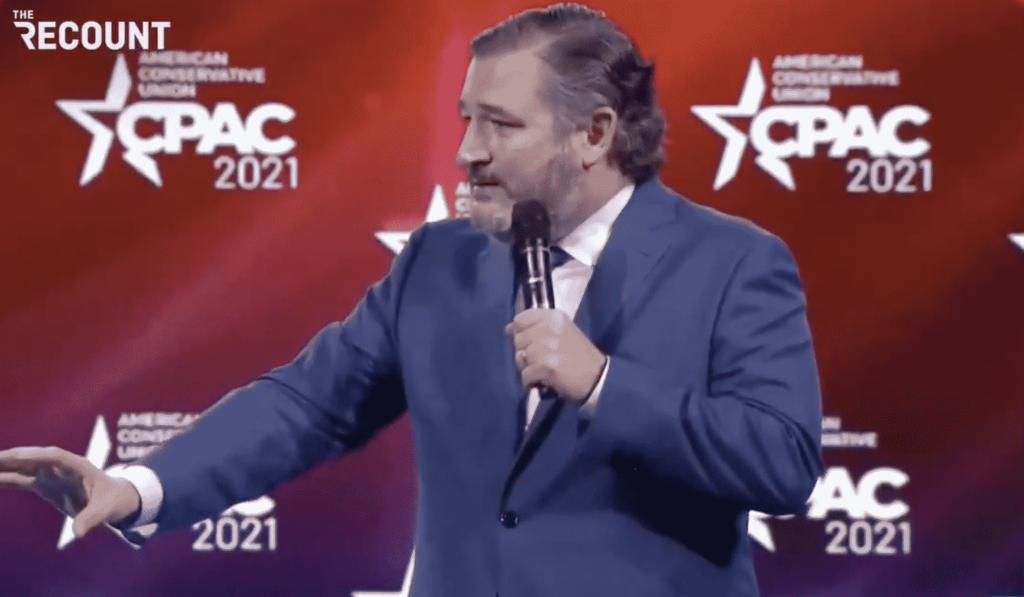 Sen. Ted Cruz (R-Texas) is reminding Americans former President Donald Trump is still a strong force in the Republican party.
During his speech at the Conservative Political Action Conference (CPAC) on Friday, Cruz appeared to suggest Democrats are afraid of the former president.
"They look at Donald J. Trump and they look at the millions and millions of people inspired who went to battle fighting alongside President Trump and they're terrified," Cruz said.
He continued, "They want him to go away. Let me tell you this right now, Donald J. Trump ain't goin' anywhere."
Watch his comments below:
Sen. Ted Cruz (R-TX) says "a whole lot of voices in Washington" are "terrified" of Trump:

"Let me tell you right now, Donald J. Trump ain't goin' anywhere." pic.twitter.com/SGVpHLq6oL

— The Recount (@therecount) February 26, 2021
Trump made an appearance at the conference in the form of a golden statue on Friday, as IJR reported.
The statue was being wheeled around as attendees could be heard saying "awesome," "so cool," and "four more years."
Trump reportedly shared plans on Thursday during a meeting at his Mar-a-Lago estate for a new super PAC, as Politico first reported.
He is expected to choose his longtime ally and former campaign manager Corey Lewandowski to lead the operation.
More details will come in the "coming weeks," according to Trump's senior adviser Jason Miller.
"MAGA supporters and candidates supporting President Trump's America First agenda are going to be impressed with the political operation being built out here," Miller said.
He added, "We expect formal announcements of the full team in the coming weeks, which will include some very talented operatives not yet named."
Trump will be speaking at CPAC on Sunday, as IJR reported.
One of Trump's advisers said he will discuss how "the election had major problems in it" but hopes "he pivots to how we fight Biden's socialist agenda for America and hope that it will be about the future."