Commentary
Trump Praises Texas GOP for Its 'Courage' in Declaring Biden Did Not Win the 2020 Election: 'Wow!'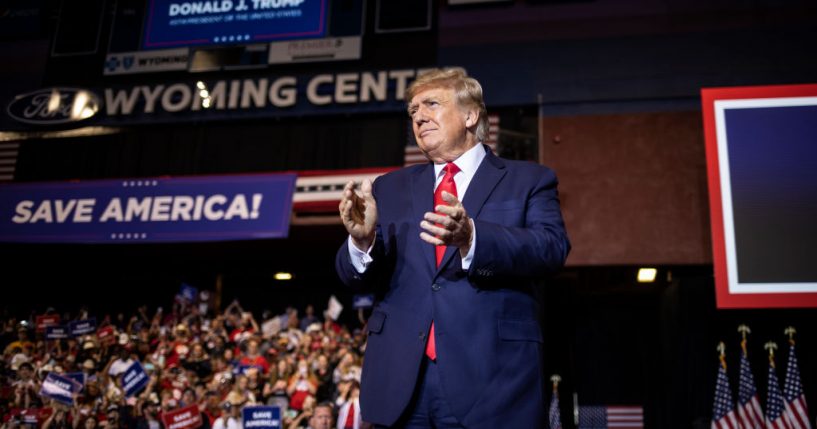 Former President Donald Trump is hailing the Texas Republican Party for its decision to reject the results of the 2020 election.
In a post on his social media platform, Truth Social, Trump wrote, "Wow! Look at the Great State of Texas and their powerful Republican Party Platform on the 2020 Presidential Election Fraud."
"After much research and study, they disavow the national result for President. Such courage, but that's why Texas is Texas!!! They know that a Country cannot survive without Free and Fair Elections (and STRONG BORDERS!)," he added.
Advertisement - story continues below
The former president's post refers to a resolution passed by the Texas Republican Party that rejects President Joe Biden's victory.
The resolution read, "We believe that the 2020 election violated Article 1 and 2 of the US Constitution, that various secretaries of state illegally circumvented their state legislatures in conducting their elections in multiple ways, including by allowing ballots to be received after November 3, 2020."
"We believe that substantial election fraud in key metropolitan areas significantly affected the results in five key states in favor of Joseph Robinette Biden Jr." it continued.
Finally, it stated, "We reject the certified results of the 2020 Presidential election, and we hold that acting President Joseph  Robinette Biden Jr. was not legitimately elected by the people of the United States."
Advertisement - story continues below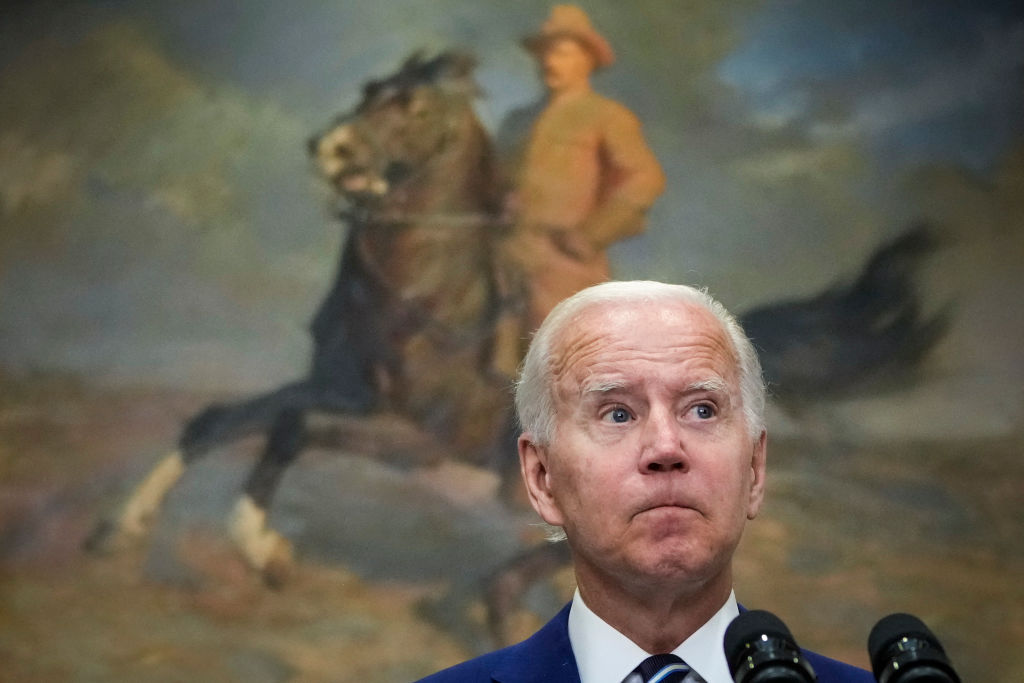 This is a bizarre resolution. The only good part was the section that stated, "We strongly urge all Republicans to work to ensure election integrity and to show up to vote in November of 2022, bring your friends and family."
Do you think this was a good resolution?
While Trump repeatedly claimed that there was widespread fraud that altered the results of the election, several recounts and legal challenges failed to find evidence to support them. And even Republican elected officials who supported Trump found that there was no evidence to accede to his push to overturn the results of the election.
Instead of talking up newly sworn-in Rep. Mayra Flores (R) and focusing on policies that can appeal to a broad swath of the public turned off by Democrats, these Republicans are focusing on an election two years ago and busy declaring homosexuality an "abnormal lifestyle choice."
As we get closer to the midterms, these are exactly the kind of things that Republicans could do that have the potential to ruin their chance of regaining a majority in Congress.
Advertisement - story continues below
According to RealClearPolitics' average of polls, Republicans hold an almost three-point advantage on the question of which party voters want to control Congress, and they appear to be in a strong position ahead of the midterms.
But that advantage can fade if all the party is doing is looking backward at the last election, instead of putting forward ideas to address the current problems facing the country.
Truth and Accuracy
We are committed to truth and accuracy in all of our journalism. Read our editorial standards.
Comment Down Below
Conversation