Twitter Says Biden Will Get @POTUS Handle Once Inaugurated Even if Trump Does Not Concede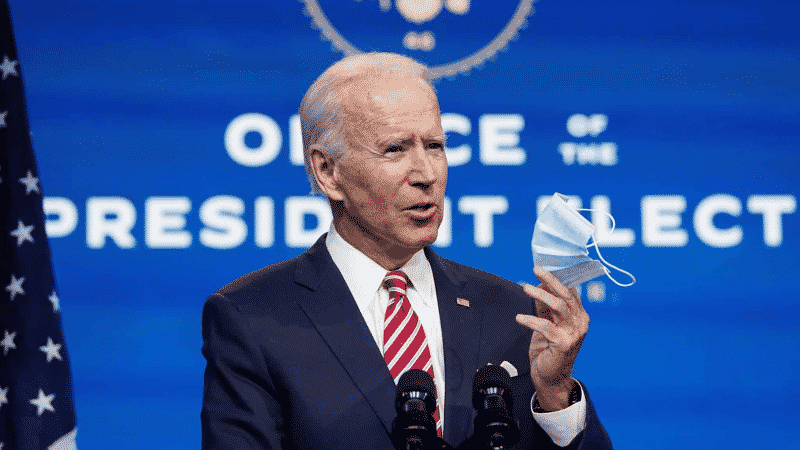 Once inaugurated, President-elect Joe Biden will get the @POTUS handle on Twitter — even if President Donald Trump does not concede the presidential election.
"Twitter is actively preparing to support the transition of White House institutional Twitter accounts on January 20th, 2021," Twitter spokesperson Nick Pacilio said in an email, according to Politico.
The statement continued, "As we did for the presidential transition in 2017, this process is being done in close consultation with the National Archives and Records Administration."
The other official Twitter accounts that will automatically be transferred include @whitehouse, @FLOTUS, @VP.
According to Politico, the existing tweets on those accounts will be archived and the accounts will be reset to zero tweets.
Trump mostly uses his personal Twitter account, @realdonaldtrump, and will keep control of that account — where the president has roughly 88.9 million followers, compared to the @POTUS account which has 32.8 million followers.
However, Twitter indicated that once Biden is inaugurated that Trump will lose the protections under the social media outlet's "world leaders" policy.
Part of the policy reads, "If a Tweet from a world leader does violate the Twitter Rules but there is a clear public interest value to keeping the Tweet on the service, we may place it behind a notice that provides context about the violation and allows people to click through should they wish to see the content."
The inauguration of the president is set for Jan. 20, 2021.
Several major outlets projected Biden as the winner of the election. However, Trump has refused to concede and launched lawsuits in multiple states after Biden was projected to have defeated him. Trump has made unsubstantiated claims of widespread voter fraud.
On Friday, Georgia certified Biden's win in the state, officially giving Biden the state's 16 electoral votes. He won the state by 12,670 votes.
Georgia Secretary of State Brad Raffensperge said during Friday's press conference, "Numbers don't lie. As secretary of state, I believe that the numbers that we are presented today are correct."