Incoming WH Press Secretary Says Biden Will 'Leave It To the Senate' for Trump Impeachment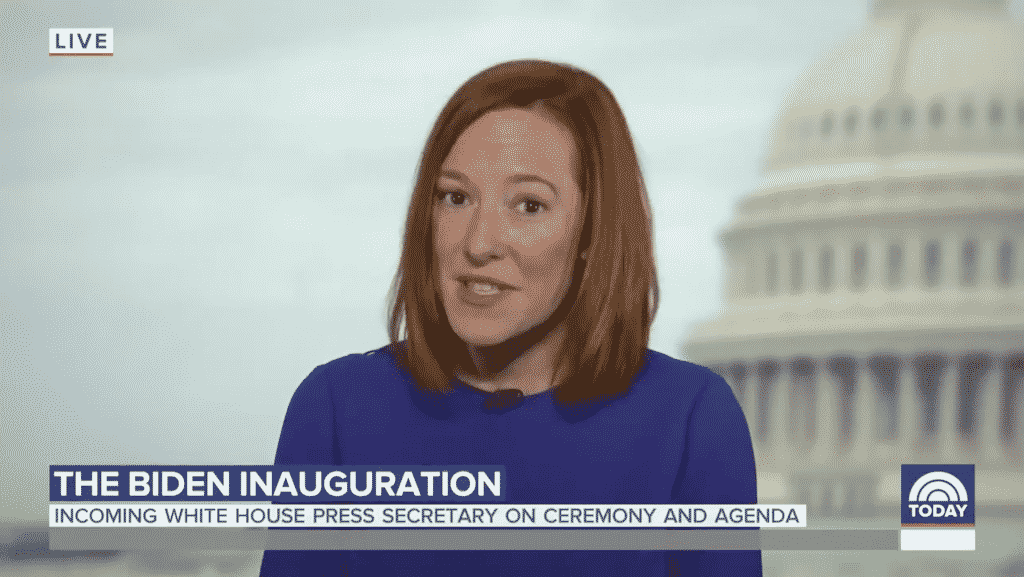 President Joe Biden will not spend any of his political capital getting involved in the Senate's impeachment trial of former President Donald Trump, according to his press secretary.
During an appearance on NBC's "Today" show on Wednesday, incoming White House Press Secretary Jen Psaki was asked if Biden believes Trump should be convicted by the Senate on the charge of "incitement of insurrection."
Psaki began by noting that Biden served the in Senate for 36 years before adding, "He's going to leave it to the Senate to Democrats and Republicans to determine what the path forward should be."
When asked if senators might take their cue from Biden if he were to weigh in on whether he believes Trump should be impeached, Psaki said, "His role, I think at this point in time, Savannah, is leading the country in addressing the problems they're facing and doing that in a forward-looking way."
"And there's an urgency here. The urgency is getting a package passed to get relief to the American people, to get vaccine money out there, to ensure people are getting checks in their mailboxes. That's where he's going to spend his political capital."
She added, "He will, of course, be very engaged with Democrats and Republicans, with the Senate with the House, on a range of activities and a range of initiatives they have moving forward. But his focus is going to be on bringing relief to the American people. That's what he thinks he was elected to do."
Watch the video below:
Incoming White House Press Secretary Jen Psaki comments on the upcoming impeachment trial of Donald Trump in the senate.

"He's going to leave it to the senate," says Incoming White House Press Secretary Jen Psaki. pic.twitter.com/lxqwOEZD1f

— TODAY (@TODAYshow) January 20, 2021
The House impeached Trump for what lawmakers say was his role in inciting the mob that stormed the U.S. Capitol on January 6, as IJR reported.
Now the Senate will hold a trial to decide whether or not to convict Trump.
At the same time, Biden is hoping senators will quickly vote to confirm his nominees to lead Cabinet agencies.
Biden has decried the storming of the Capitol as an "insurrection." However, he not publicly stated whether believes the Senate should move to convict a former president.
Additionally, he said he hopes senators can divide their time to hold the impeachment trial while voting to confirm his nominees and on his legislative agenda.