News
White House Wedding: Biden's Granddaughter Climbed Ladder for Wedding Cake Cutting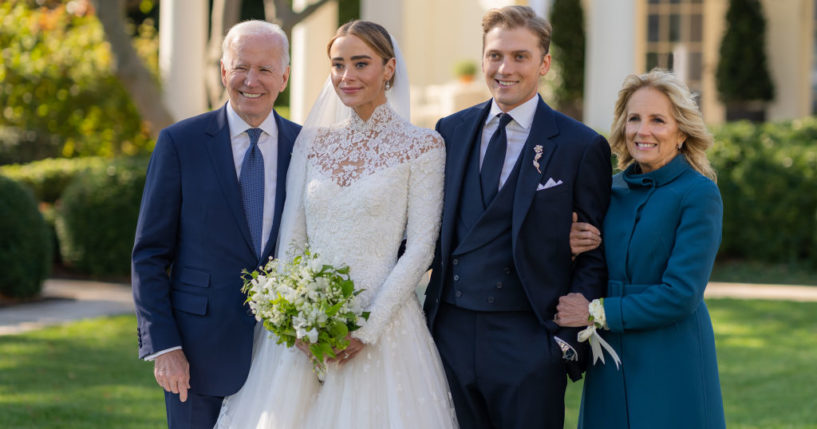 You can never have too much cake?
Naomi Biden, 28, tied the knot with Peter Neal, 25, on Saturday at the White House.
In an exclusive interview with Vogue, Naomi Biden shared that guests returned in the evening for a black-tie reception. And among the continued celebration and "all that fun stuff," as she put it, was the cake cutting.
Advertisement - story continues below
The wedding cake was eight-tiered and required a ladder.
"The bride and groom climbed a ladder to cut a seven-foot-tall, eight-tier lemon cake with buttercream frosting, while nearby, a dessert bar included everything from 20-inch apple pie (the groom's cake) to the president's favorite Graeter's chocolate chip ice cream," the Vogue report reads.
Naomi joked about her grandfather, President Joe Biden, "He used to be a Breyers guy all the way but we've gotten him to upgrade to Graeter's."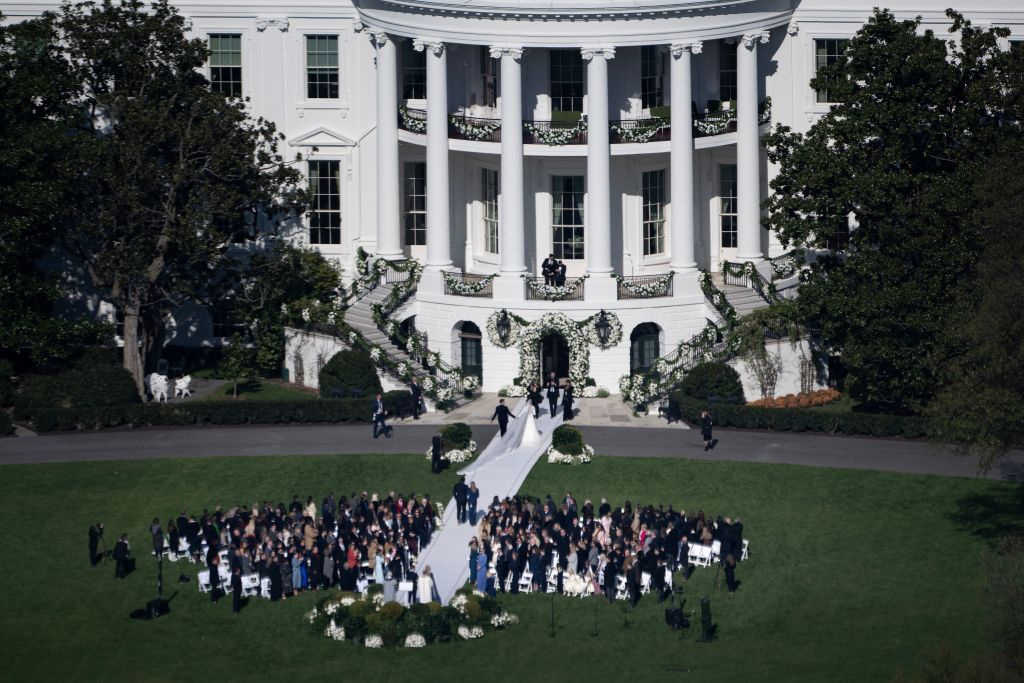 Advertisement - story continues below
Per The Washington Post, a rehearsal dinner was hosted at the Renwick Gallery of the Smithsonian American Art Museum on Friday evening.
And, on Saturday, as the Post noted, "security was tight."
"Guests had to go through background checks and get a coronavirus test. It was clear but chilly — 39 degrees — and guests, who had to check their cellphones at the door, were given hand warmers and white scarves for the 11 a.m. ceremony," the outlet wrote.
On the black-tie evening reception, the Post detailed: "The party stretched throughout the White House, with multiple spaces for drinking and dancing. The white-and-green floral motif from earlier in the day carried over into the evening's decor, along with plenty of candlelight."
There were roughly 250 people at the wedding ceremony, with "several hundred more friends" attending the black-tie evening reception.
Advertisement - story continues below
The outlet also answered the question, "Who paid for all of this?" It cited the first lady's spokesperson saying the Biden family did.
There have been 19 weddings and four receptions held at the White House since 1800. However, Naomi Biden is the first grandchild to get married there.
Truth and Accuracy
We are committed to truth and accuracy in all of our journalism. Read our editorial standards.
Comment Down Below
Conversation