News
5 Interesting Facts About July 4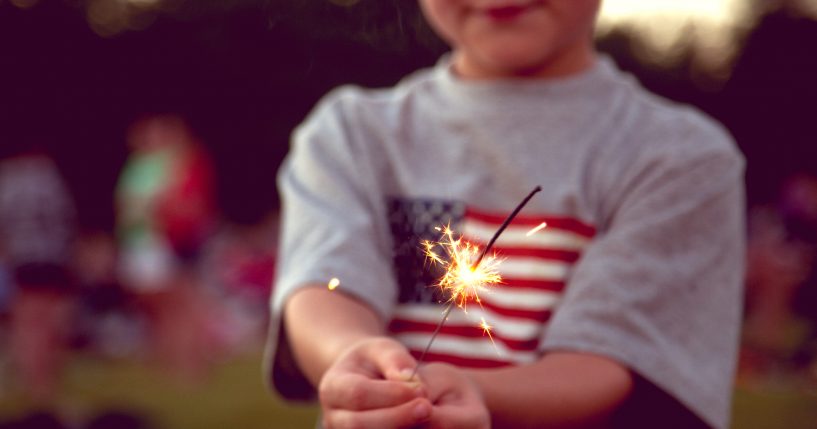 Exclusive
Fireworks, BBQs, and bonfires are some of the things that tend to be associated with the Fourth of July.
While the date of when Independence Day should be celebrated initially was somewhat debated, some of the things we associate with the holiday today have been part of the country's celebrations for a long time.
Here are five interesting facts about the day:
Advertisement - story continues below
1. The Nation's Second President Believed July 2 Should Be Celebrated As Independence Day
John Adams, the second U.S. president, argued that July 2, the date when the Continental Congress voted to declare Independence, should be "the great anniversary Festival."
July 4 marks the day when the Continental Congress adopted the Declaration of Independence.
On July 3, 1776, Adams wrote, "The Second Day of July 1776, will be the most memorable Epocha, in the History of America.
Advertisement - story continues below
"It ought to be solemnized with Pomp and Parade, with Shews, Games, Sports, Guns, Bells, Bonfires and Illuminations from one End of this Continent to the other from this Time forward forever more," he added.
Adams declined to attend July 4 events.
Are you celebrating July 4?
And the first time there was an official national celebration in the country was in 1777.
2. Three U.S. Presidents Died on the July 4
Adams died on July 4, 1826, at the age of 90. Meanwhile, Thomas Jefferson died the same day at the age of 83.
Advertisement - story continues below
And the country's fifth president, James Monroe, died on July 4, 1831.
Additionally, one president was born on July 4: Calvin Coolidge in 1872.
3. It Took Almost 100 Years for the Fourth of July to Become an Official Holiday
While Americans celebrated the country's move to declare independence for years, it was not officially recognized as a holiday for almost a century.
Advertisement - story continues below
In 1870, Congress voted to make the Fourth of July an official holiday. And it wasn't until 1941 that it became a federal holiday.
4. Fireworks Have Long Been a Part of the Festivities
In Philadephia, Pennsylvania, while the first national celebration of independence took place in 1777, 13 cannons were fired representing the 13 states.
Fireworks were also set off, and now they're almost synonymous with the Fourth of July.
Advertisement - story continues below
5. Massachusetts Was the First to Make It a State Holiday
Massachusetts, the colony that was the powder keg that started the country on the road to revolution, was also the first state to recognize July 4 as a state holiday.
And it did not wait for America to win the war with the British. Instead, it declared July 4 a state holiday months before the British surrendered at Yorktown in 1781.
Truth and Accuracy
We are committed to truth and accuracy in all of our journalism. Read our editorial standards.
Comment Down Below
Conversation