News
Actress Hilary Swank Announces She Will Be a First-Time Mom to 2 Children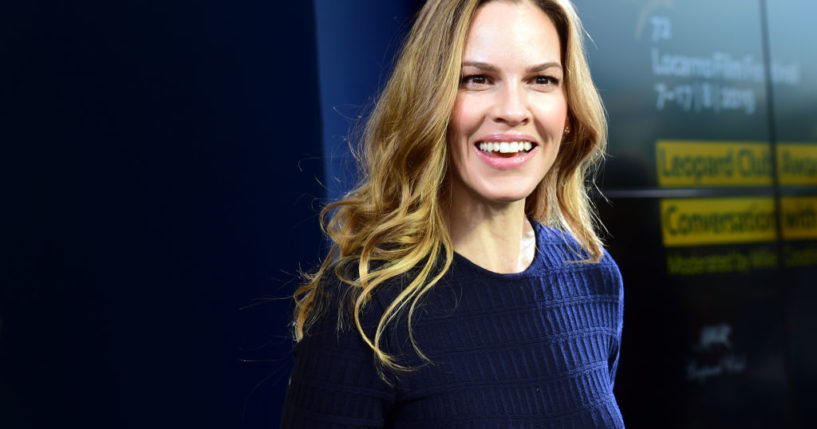 Actress Hilary Swank is going to be a mom.
On Wednesday, she announced the news during her appearance on "Good Morning America," sharing that this is something she has been wanting "for a long time."
"I'm going to be a mom… and not just of one, but of two," she shared.
Advertisement - story continues below
She added, "I can't believe it."
"It's so nice to be able to talk about it and share it," Swank continued, sharing the news for the first time.
Swank has been married to Philip Schneider since 2018.
Advertisement - story continues below
In an interview with You magazine in 2020, Swank said that she is very maternal despite not having children at the time.
"I feel that I'm very maternal in the people that I care for and all the sentient beings I have around me – my dogs, my horses or just the human beings. And I feel like so much of the time women who either choose not to or can't have children are somehow seen as not maternal or not mothering and it is a conversation that needs to be had," she said.
Swank continued to say that she had heard a lot of women say they've been told, "Oh you're kind of a failure," if they haven't procreated but "there are so many different ways to procreate!"
"Any type of mothering, any type of nurturing, is being a mother. I have a lot of children around me [through] exes who I was with for many years. For a long while I was with a man who had a son [her former agent John Campisi] and I helped raise him. And then after that there was a bunch of kids and I have tons of nieces and nephews," she explained.
Swank said in an interview in 2009 that when it comes to motherhood it is about timing for her.
Advertisement - story continues below
"When the time is right, I'll know. I am aware that next week, I turn 35. But I am also aware that the timing has to be right," she said.
Truth and Accuracy
We are committed to truth and accuracy in all of our journalism. Read our editorial standards.
Comment Down Below
Conversation