News
Amanda Kloots Opens Up About the Hardship of Balancing Work and Motherhood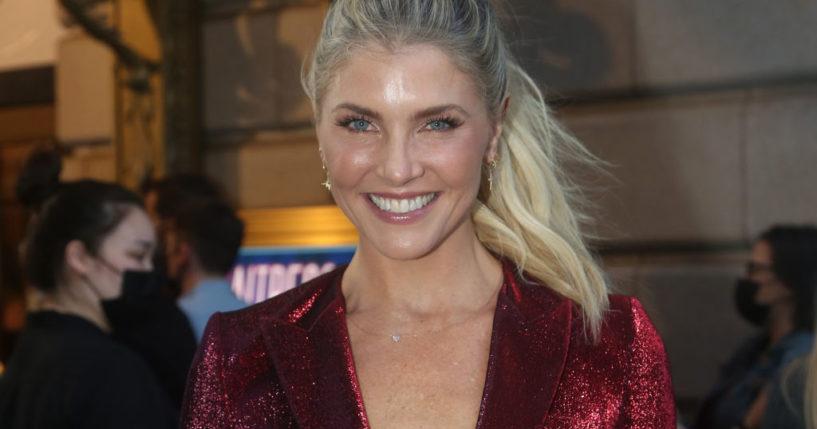 Amanda Kloots, co-host of "The Talk," is getting candid about the struggles of balancing work and motherhood after losing her husband and Broadway star Nick Cordero to COVID-19 two years ago.
Kloots wrote an emotional post on her Instagram on Monday about having to leave her three-year-old son Elvis Eduardo Cordero as she continues to film her new holiday movie "Fit for Christmas" in Canada.
"Saying goodbye to this little guy just keeps getting harder and harder. We were both in tears today, holding each other tight, doing our handshake, hugging and kissing over and over. This is new…these types of goodbyes. He understands now when I have to leave him," she wrote.
Advertisement - story continues below
She added, "The work/life balance as a working mother is so hard. I love work and I love my son. It's an emotional rollercoaster that I don't think you can fully understand until you do."
📷 If these two are ever going to make it work ❤️they have some serious obstacles to get https://t.co/ON02pLbrUk is day two, of our delicious Christmas 🎄 romcom #fitforxmas with The delightfully dazzling @amandakloots ✍️ @anna.s.white @cbstvstudios… https://t.co/g6XtEXo6Rg

— Paul Greene Official (@paulgreenemedia) August 16, 2022
"The Talk co-host," 40, also wrote that she is lucky to have a village of incredible people that help her on a daily basis.
"I couldn't do anything without you. You know who you are and I'm eternally grateful," she wrote.
Advertisement - story continues below
Kloots became a widow in 2020 after Nick Cordero died from COVID-19 complications. He was 41 years old.
On the day of his passing, Kloots announced the news on her Instagram.
"God has another angel in heaven now. My darling husband passed away this morning. He was surrounded in love by his family, singing and praying as he gently left this earth," she wrote.
She continued: "I am in disbelief and hurting everywhere. My heart is broken as I cannot imagine our lives without him. Nick was such a bright light. He was everyone's friend, loved to listen, help and especially talk. He was an incredible actor and musician. He loved his family and loved being a father and husband. Elvis and I will miss him in everything we do, everyday."
In May 2022, Kloots spoke to CBS News about Nick Cordero's death and finding love again.
Advertisement - story continues below
"I wanna have another person in my life. I want Elvis to have a father figure in his life. You know, you're not taking the place of Nick. It's not ever that. It's just that Nick was a part of my life," she said.
Truth and Accuracy
We are committed to truth and accuracy in all of our journalism. Read our editorial standards.
Comment Down Below
Conversation