News
AOC Shares She Feared Being Raped During Capitol Riot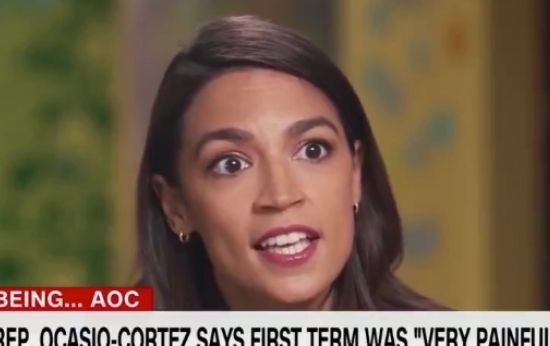 Rep. Alexandria Ocasio-Cortez (D-N.Y.) is sharing that she feared she would be raped when rioters stormed the U.S. Capitol on January 6.
Speaking with CNN's Dana Bash in "Being…AOC" on the network's new series, the Democratic lawmaker said, "I didn't think that I was just going to be killed. I thought other things were going to happen to me as well."
Bash responded to Ocasio-Cortez, saying, "It sounds like what you are telling me right now is you didn't only think you were going to die, you thought you were going to be raped."
Advertisement - story continues below
The congresswoman answered, "Yeah, I thought I was."
Bash mentioned the lawmaker's experience as a sexual assault survivor and asked if that contributed, in part, to that belief on January 6, Ocasio-Cortez responded, "Survivors have a very strong set of skills. And the skills that are required as a survivor, the tools that you build for resilience, they come back in right away. And for me, I felt like those skills were coming right back so that I could survive."
Ocasio-Cortez shared during an Instagram Live in February, "I'm a survivor of sexual assault."
When recounting her experience during the Capitol riot, the New York lawmaker previously said she could hear a man shouting "Where is she?" as she hid.
Advertisement - story continues below
"This was the moment where I thought everything was over," she said. "In retrospect, maybe it was four seconds. Maybe it was five seconds. Maybe it was 10 seconds. Maybe it was one second. I don't know. It felt like my brain was able to have so many thoughts in that moment between these screams and these yells of 'Where is she? Where is she?'"
Additionally, during her CNN interview, Ocasio-Cortez also told Bash that her first term was "very painful."
Preview of tonight's "Being…AOC" – why she said her first term was "painful." Please tune in 9p @cnn pic.twitter.com/pq9BTDpEod

— Dana Bash (@DanaBashCNN) August 9, 2021
"I came in and I unseated an incumbent that, while may not have been resonant in our community, was very popular inside those, you know, smoke-filled rooms," she said. "I took away a friend (from those members). And I walked in into a very cold environment, even within my own party."
Ocasio-Cortez defeated former Rep. Joe Crowley (D-N.Y.) in 2018. At the time of his defeat, Crowley was the fourth-ranking Democrat in the House of Representatives.
Truth and Accuracy
We are committed to truth and accuracy in all of our journalism. Read our editorial standards.
Conversation