Barr Says He Had a 'Duty' to Drop the Prosecution Against Flynn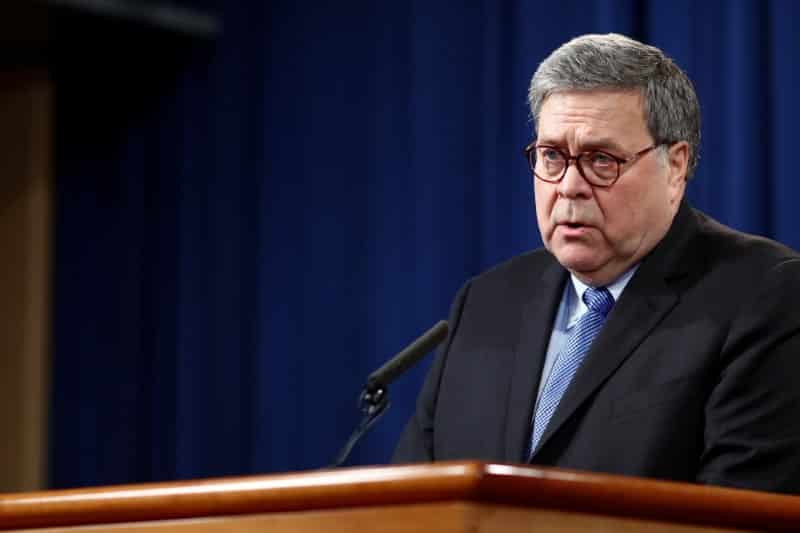 Hours after the Justice Department moved to drop its prosecution of former National Security Advisor Michael Flynn, Attorney General William Barr is opening up about the decision. 
"Our duty, we think, is to dismiss the case," Barr told CBS News' Catherine Herridge in an exclusive interview on Thursday night. "A crime cannot be established here."
"They did not have a basis for a counter-intelligence investigation against Flynn at that stage," Barr added.
When asked about Flynn's decision to plead guilty to a charge of making a false statement, Barr said, "Well, you know, people sometimes plead to things that turn out not to be crimes."
Watch the interview below:
.@CBS_Herridge: "What should Americans take away from your actions in the Flynn case today?"
AG Bill Barr: "I want to make sure that we restore confidence in the system. There's only one standard of justice." pic.twitter.com/dWBhoaZhvS

— CBS Evening News (@CBSEveningNews) May 7, 2020
Barr said he wants to "make sure that we restore confidence in the system."
He also denied that he was "doing the president's bidding," and instead suggested that he was "doing the law's bidding." When Herridge noted that the attorney general was likely to receive a lot of criticism, Barr said, "I'm prepared for that."
"But I also think it's sad that nowadays these partisan feelings are so strong that people have lost any sense of justice," Barr added.
Barr's interview comes just hours after the Justice Department filed a motion to dismiss the prosecution against Flynn, as IJR reported. "We do not believe that the Government can prove either the relevant false statements or their materiality beyond a reasonable doubt," the department said.
"The Government is not persuaded that the January 24, 2017 interview was conducted with a legitimate investigative basis and therefore does not believe Mr. Flynn's statements were material even if untrue," it added.
The move drew swift criticism from House Judiciary Committee Chairman Jerrold Nadler (D-N.Y.) who called the move "outrageous" and called for an "immediate explanation."
This is outrageous!

Flynn PLEADED GUILTY to lying to investigators. The evidence against him is overwhelming. Now, a politicized DOJ is dropping the case.

The decision to overrule the special counsel is without precedent and warrants an immediate explanation.

1/2 https://t.co/MxRyWkCMPw

— (((Rep. Nadler))) (@RepJerryNadler) May 7, 2020
Former FBI Deputy Director Andrew McCabe released a statement in defense of the Flynn investigation. McCabe also called the decision to drop the prosecution "pure politics designed to please the president."
Just in–Statement from Andrew McCabe on DOJ and Flynn: "The Department's position that the FBI had no reason to interview Mr. Flynn pursuant to its counterintelligence investigation is patently false, and ignores the considerable national security risk his contacts raised." pic.twitter.com/bY0qXbAmS3

— Natasha Bertrand (@NatashaBertrand) May 7, 2020
And former FBI Director James Comey blasted the department in a tweet, "The DOJ has lost its way. But, career people: please stay because America needs you."
The DOJ has lost its way. But, career people: please stay because America needs you. The country is hungry for honest, competent leadership.

— James Comey (@Comey) May 7, 2020
The Justice Department argued that the investigation of Flynn lacked a "legitimate investigative basis."