Joy Behar Comes to Sanders' Defense Over His Remarks About Fidel Castro's Cuba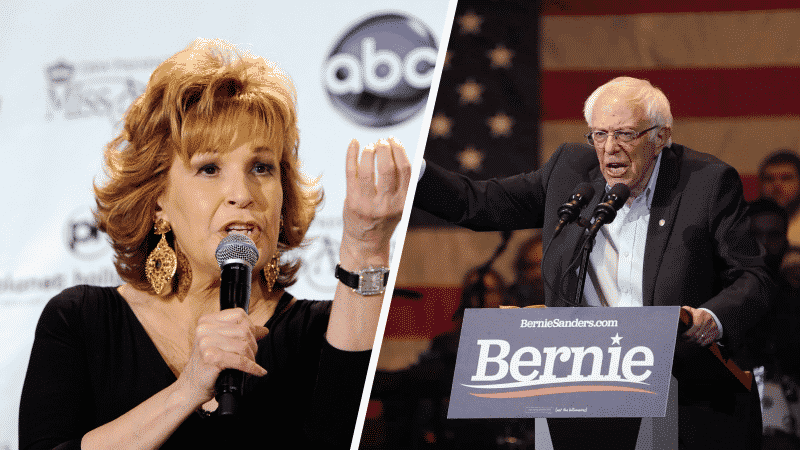 "The View" co-host Joy Behar is defending Sen. Bernie Sanders (I-Vt.) remarks praising late Prime Minister of Cuba Fidel Castro's literacy program. Despite Castro's past, Sanders believes it is unfair to disregard his efforts to teach people to read. 
"We're very opposed to the authoritarian nature of Cuba, but you know, it's unfair to simply say everything is bad. "You know?" he said. "When Fidel Castro came into office, you know what he did? He had a massive literacy program. Is that a bad thing? Even though Fidel Castro did it?"
During Tuesday's discussion on "The View," the ladies discussed Sanders' comments and Behar agreed with the Democratic frontrunner's focus on the silver lining — Castro's literacy program.
"I believe the literacy rate did jump quite a bit," Behar said
SANDERS DEFENDS CUBA COMMENTS: Just days since Sen. Bernie Sanders scored an emphatic win in Nevada, he's getting backlash for an apparent defense of parts of Fidel Castro's dictatorial reign in Cuba — the co-hosts weigh in. https://t.co/CoRrtyGxwE pic.twitter.com/6W7yNqaRBF

— The View (@TheView) February 25, 2020
However, the ladies doubled down on their stance reminding Behar of Castro's past. Co-host Meghan McCain quickly responded saying, "Ok, let's not. Let's not."
Whoopi Goldberg also chimed in suggesting the downplay of Fidel is similar to minimizing the actions of Adolph Hitler.
As the discussion intensified, Behar also agreed that Sanders should have also noted the country's flaws
"What he should be saying is yes, they learned to read but it's an oppressive dictatorship that has zero percent growth, that the people have no mobility, upward mobility there," she said. She noted the country's infrastructure and quality of life describing it as "horrible.
Behar's latest comments follow a string of reports about the co-host's alleged support of Sanders. Behar reportedly named her dog after the 78-year-old senator. 
WATCH: @JoyVBehar's new pooch Bernie meets his namesake — Sen. @BernieSanders! "Looks like a very smart dog to me," he told us! 🐶 pic.twitter.com/KTS3WZgtKW

— The View (@TheView) July 19, 2017
However, she claims she was "never all-in" for Sanders.