News
Joy Behar Torches Marjorie Taylor Greene's Apology for Comparing COVID-19 Measures To the Holocaust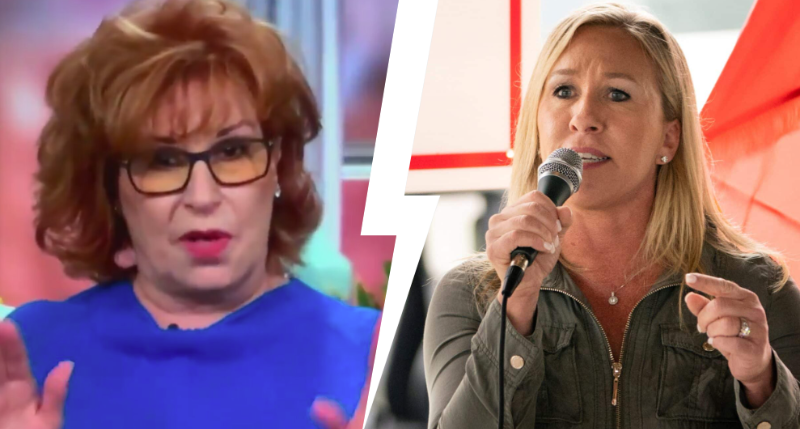 Joy Behar, co-host of ABC's "The View," says she does not believe Rep. Marjorie Taylor Greene's (R-Ga.) apology for comparing COVID-19 measures to the Holocaust is sincere.
During a segment on Tuesday, the co-host Whoopi Goldberg asked Behar, "Did you feel it was heartfelt or do you think the party put her up to it?"
"Wow, Whoopi, wait until she hears about slavery. Here's the thing, this woman, according to what I've read, she went to Auschwitz when she was 19," Behar began, adding, "You don't leave a concentration camp not knowing exactly what happened."
Advertisement - story continues below
She continued, "So I don't buy any of it. I think she's full of it. She compares Democrats to Nazis, by the way. She says she's apologizing, but then she says Democrats are Nazis which shows you that she has no concept of what Nazis actually did."
"So I think that her apology is as empty as her head. I think she's only doing it to avoid censure, and she needs to be driven out of Congress as soon as possible, in my opinion," Behar added.
Watch the video below:
"Wait until she hears about slavery."#TheView isn't buying Rep. Marjorie Taylor Greene's apology for comparing mask mandates to the Holocaust, calling her remarks, which came after her visit to the Holocaust Museum, "as empty as her head." pic.twitter.com/JN7v9lMJTU

— Mediaite (@Mediaite) June 15, 2021
Advertisement - story continues below
Speaking to reporters on Monday, Greene said, "I have made a mistake and it's really bothered me for a couple weeks."
The lawmaker also said she visited the Holocaust Museum on Monday and that there is "nothing comparable" to the Holocaust.
"I wanted to say that I know that words that I've stated were hurtful and for that I am very sorry," she added.
During an interview on Real America's Voice in May, Greene said, "You know, we can look back at a time in history when people were told to wear a gold star, and they were definitely treated like second-class citizens, so much so that they were put in trains and taken to gas chambers in Nazi Germany."
"And this is exactly the type of abuse that Nancy Pelosi is talking about," she added.
Truth and Accuracy
We are committed to truth and accuracy in all of our journalism. Read our editorial standards.
Conversation