News
Biden Accuser Defects to Russia for 'Protection'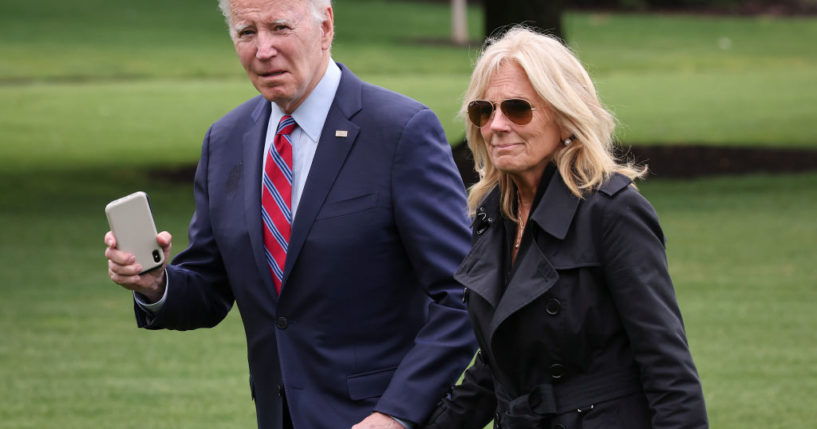 Tara Reade, a woman who accused President Joe Biden of sexually assaulting her decades ago has defected to Russia.
On Tuesday, Reade appeared in an interview with Maria Butina, a convicted Russian spy, in Moscow and answered questions from Russian media.
"I'm still kind of in a daze a bit but I feel very good," she told Russian outlet Sputnik.
Advertisement - story continues below
She continued, "I feel very surrounded by protection and safety. And I just really so appreciate Maria [Butina] and everyone who's been giving me that at a time when it's been very difficult to know if I'm safe or not."
Reade claimed there are U.S. and "European citizens looking for safe haven here."
"Luckily, the Kremlin is accommodating. So we're lucky," she insisted.
She went on:
Advertisement - story continues below
"To my Russian brothers and sisters, I'm sorry right now that American elites are choosing to have such an aggressive stance. Just know that most American citizens do want to be friends and hope that we can have unity again."
Additionally, Reade said she is "enjoying my time in Moscow," and feels "very at home."
Do you think she should have defected?
Reade also shared she received threats while she was in the U.S. and, "When I got off the plane in Moscow, for the first time in a very long time I felt safe, and I felt heard, and I felt respected."
"That has not happened in my own country," she added.
Reade, who worked as a staffer for Biden while he was a senator in the 1990s, made the accusation of sexual assault in 2020.
Advertisement - story continues below
In an MSNBC interview at the time, Biden denied the allegations "unequivocally."
"This never happened, and when she first made the claim, we made it clear that it never happened, and it's as simple as that," he added.
He also questioned why she waited 27 years to make the accusation.
"I don't understand it," Biden said.
Advertisement - story continues below
He added, "She has a right to say whatever she wants to say. But I have a right to say, look at the facts."
Truth and Accuracy
We are committed to truth and accuracy in all of our journalism. Read our editorial standards.
Comment Down Below
Conversation