News
Biden's Economy: As Inflation Sends Food Prices Soaring, Americans Are Turning to Food Banks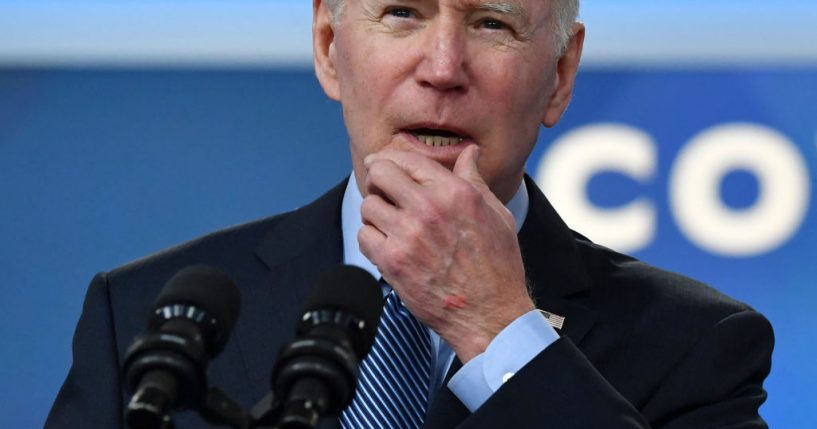 As COVID-19 swept through the country in 2020, we saw long lines of Americans waiting at food banks amid the economic hardships caused by the pandemic.
Going into 2021, as vaccines became available, it seemed like the economy was poised to rebound.
However, it is more than two years after the first Covid case was detected in the country, and there are now warnings about a potential recession.
Advertisement - story continues below
And inflation is driving up food and gas prices so much that many Americans are turning to food banks for their groceries — even though many of them are still employed.
According to a study from the Urban Institute, one in six adults relied on charitable food in 2021 — that is above pre-pandemic levels.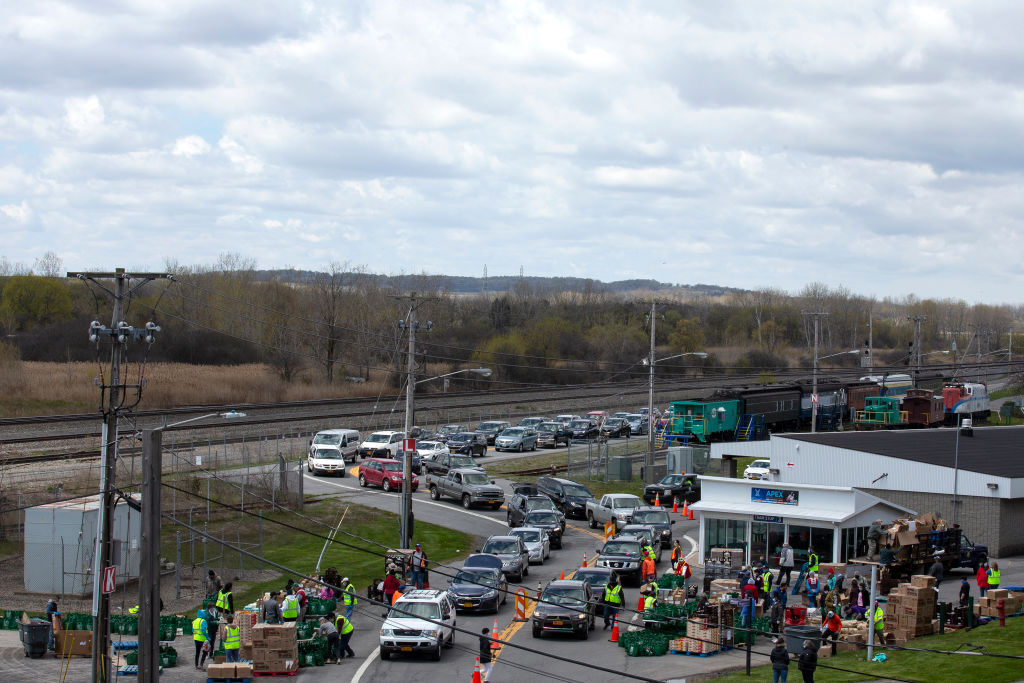 Black and Hispanic adults "were almost three times more likely than white adults to report accessing charitable food during 2021 and saw no significant decline in use between 2020 and 2021," according to the study.
Advertisement - story continues below
NPR reports that "low-income households feel rising prices the most because they spend a far greater share of their income on necessities. Food alone makes up nearly a third of their budget, on average."
Feeding America President Katie Fitzgerald told the outlet that food pantries were designed to be "an emergency food system for people who really had no other option."
Do you think Democrats will do well in the midterms?
However, she explained, "Today, we're seeing a lot of folks that are budgeting in charitable food to their monthly budget. And when that is happening in this country, something is fundamentally wrong, because a lot of these folks are working."
Fitzgerald said that there has been a "drumbeat of increasing demand, month over month" for charitable food.
Everett Jones, who retired from a career as a traveling stagehand, told NPR that he and his wife live in a subsidized senior-living apartment and receive food stamps. However, they view food donations as an "absolute necessity."
Advertisement - story continues below
"The gas prices are so high that I have to cancel doctor's appointments," Jones said.
The outlet added, "Jones jokes he may get a horse and buggy to save on gas. But if prices stay this high for a lot longer, he doesn't know what else he'll be able to do without."
The increased demand for charitable food comes after months of inflation hovering near 40-year highs. In April, prices were up 8.3% year over year, with gas and food price increases leading the way.
Heather Long, an economist columnist for The Washington Post, highlighted that compared to April 2021, gas was up 44%, eggs were up 23%, bacon was up 18%, chicken and milk were up 15%, and beef was up 14%.
Advertisement - story continues below
Here's where Americans are seeing big jumps in prices:

Gas +44% y/y
Airfare 33%
Eggs 23%
Utility gas 23%
Used cars 23%
Hotels 23%
Bacon 18%
Chicken 15%
Milk 15%
Furniture 15%
Coffee 14%
Beef 14%
Flour 14%
New cars 14%
Fish 13%
Electricity 11%
Health insurance 10%
Rent 5%

— Heather Long (@byHeatherLong) May 11, 2022
According to AAA, as of Thursday morning, the average price for a gallon of gas was $4.71, up from $3.04 a year ago.
Inflation was rising before President Joe Biden entered the White House last year.
However, the president felt it was imperative to pass his $1.9 trillion coronavirus spending package, which some economists now say added between two and four percentage points to inflation. Still, Biden insists that his policies "help, not hurt" the effort to tackle inflation.
Advertisement - story continues below
On Wednesday, he told reporters that higher prices could be here for a while as he said, "The idea we're going to be able to click a switch, bring down the cost of gasoline, is not likely in the near term. Nor is it with regard to food."
If Americans are still struggling to pay for gas to drive to work and relying on food pantries to feed their families come November, and Biden's message is just to double down on policies that help fuel inflation, good luck to the Democrats on the ballot.
Truth and Accuracy
We are committed to truth and accuracy in all of our journalism. Read our editorial standards.
Comment Down Below
Conversation