News
Biden Hits New Milestone for Lack of Interviews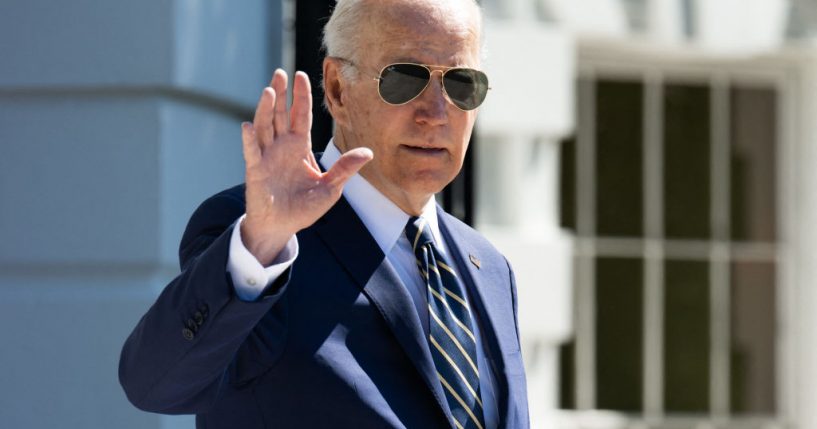 President Joe Biden has set a new milestone when it comes to how many interviews he has given.
Friday marked 100 days since the president had given an interview.
.@POTUS on Friday reached a milestone not seen in recent presidential history — 100 consecutive days without conducting a sit-down interview with the media. His last one-on-one was 2/10 with @LesterHoltNBC ahead of Super Bowl LVI. https://t.co/D7LTzaevN7

— Ed O'Keefe (@edokeefe) May 20, 2022
Advertisement - story continues below
Emma Vaughn, a spokeswoman for the Republican National Committee, said in a statement, "One hundred days without a press interview underscores how little Biden cares to answer for struggling Americans seeking solutions to the crises he created."
"This milestone is yet another pitiful mark on Biden's long list of failures," she added.
According to the Washington Examiner, Biden has given 23 interviews since taking office.
By contrast, former President Donald Trump gave 95 interviews by the same point in his presidency.
Advertisement - story continues below
Meanwhile, former President Barack Obama gave 187 interviews during the same period.
In fact, every president going back to Ronald Reagan has given more interviews than Biden at this point.
Do you think Biden should give more interviews?
The last interview Biden gave was to NBC News' Lester Holt ahead of the Super Bowl in February.
Biden has also faced criticism for holding few press conferences.
Journalist Chris Wallace asked then-White House Press Secretary Jen Psaki, "Why has President Biden been so sheltered from the press?" 
Advertisement - story continues below
Psaki fired back, "In what way? He just did a press conference several weeks ago. And he takes questions from the press nearly every day."
Wallace noted that during his first year in office, Biden held two solo news conferences in the White House and five press conferences during foreign trips.
"I think how he has felt engaging with the press makes sense to him, or works, is how he used to do it in the Senate, which was to talk to reporters after he did events, take their questions," Psaki said defending Biden's press strategy.
She added, "Oftentimes he takes multiple questions sometimes, there are follow-ups. He's done that two or three times more than most of his predecessors."
Truth and Accuracy
We are committed to truth and accuracy in all of our journalism. Read our editorial standards.
Comment Down Below
Conversation