Commentary
Biden to Appoint New Official to Address 'Book Bans'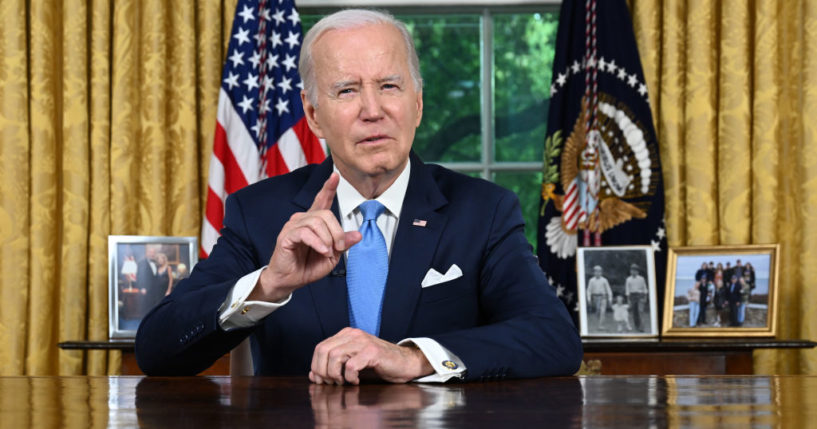 President Joe Biden is creating a new anti-book ban coordinator position.
CBS News reported an administration official said the coordinator will "lead the charge" against book bans.
White House domestic policy adviser Neera Tanden told the outlet the appointee, who has not yet been named, will inform schools that bans "may violate federal civil laws if they create a hostile environment for students."
Advertisement - story continues below
CBS News reported there have been "almost 1,500 instances of book banning in schools, affecting 874 different titles in the first half of this school year, according to PEN America's Index of School Book Bans, representing a nearly 30% increase over the previous school year,"
It added, "More than a quarter of the banned books have LGBTQ characters or themes, according to PEN. The states that have implemented the greatest number of book bans this year are Texas, Florida, Missouri, Utah and South Carolina."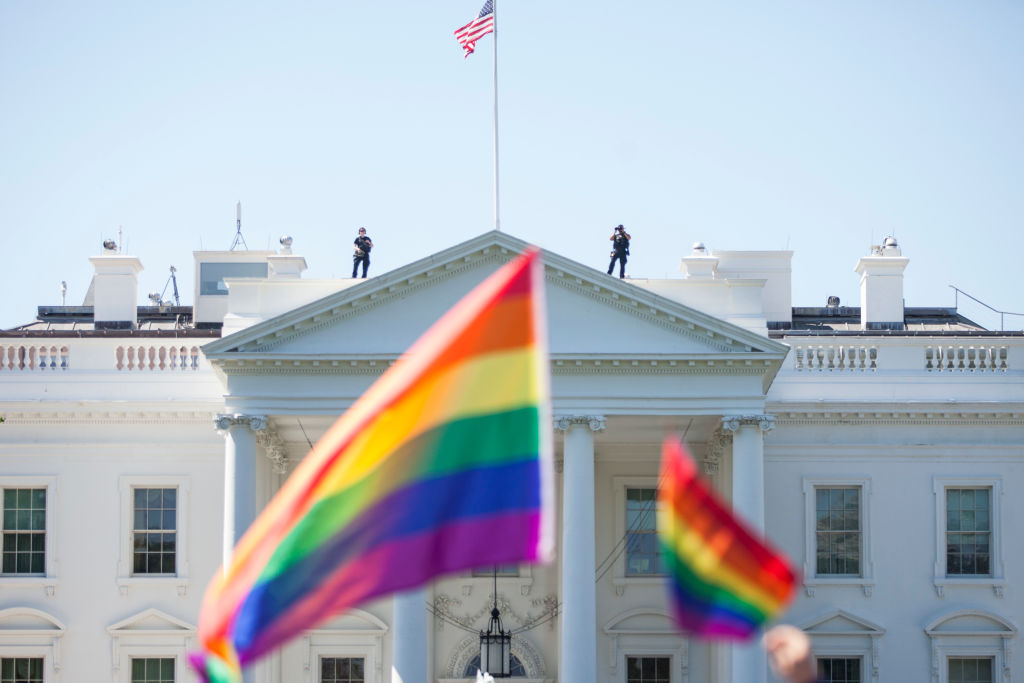 Tanden told CBS News, "Book banning erodes our democracy, removes vital resources for student learning and can contribute to the stigma and isolation that many communities face."
Advertisement - story continues below
Of course, this news comes during the holy period known as "Pride Month," wherein everyone has to be pro-LGBT. The position was not announced during February, also known as Black History Month, despite allegations that conservatives want to erase African American history.
There have been some examples of efforts to keep explicit materials out of schools that conservatives think have gone too far, such as a Utah school district removing the Bible from elementary and middle school libraries.
And then there have been some vastly exaggerated claims about book bans such as the outrage amid allegations Miami-Dade County banned poet Amanda Gorman's — who read a poem at Biden's inauguration — book from its schools.
However, USA Today noted, "Gorman's book wasn't banned from all elementary schools in Miami-Dade County. It was moved to the middle school library at one K-8 school, where it is still accessible to some elementary school students upon request."
But there are legitimate questions about whether certain books are appropriate in schools. In 2022, a mother in Georgia was cut off by a Cherokee County school board member from reading explicit content in a book available for high school students because it was "inappropriate" for children who might be listening.
Advertisement - story continues below
This new position created by Biden seems like an attempt to placate members of the LGBT community.
And while there have been examples of local school districts going too far, it looks like an attempt to force school districts to keep these materials in schools.
It is not clear how aggressive this new official will be in reaching out to schools. But warning school leaders they might violate federal law if they remove books could lead to them ignoring the concerns of parents.
Sure, states might pass laws allowing concerned parents to ask for books to be reviewed, but who would not be a least a little intimidated by receiving messages from the federal government telling them they could be creating a hostile environment for the LGBT community if they remove books, and thus in violation of federal law?
Advertisement - story continues below
How the act of removing books containing sexually explicit material would create a hostile environment is not clear.
But it seems the message the White House wants to send is: You will have these books in your schools regardless of what parents want, and you will like it.
Truth and Accuracy
We are committed to truth and accuracy in all of our journalism. Read our editorial standards.
Comment Down Below
Conversation