Commentary
Is Biden Admin Trying to Suck All Joy Out of Life?: FDA Could Order Juul E-Cigarettes off the Market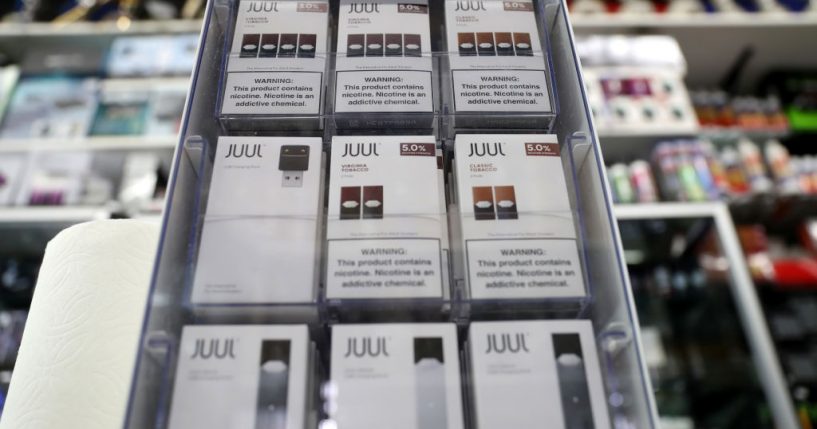 With gas prices setting new record highs, inflation hovering near a 40-year high, and warnings of a potential recession, President Joe Biden's administration is focused on the issue Americans really care about right now: the tobacco industry.
After years of seeing sales slump after pulling fruity flavors, e-cigarette maker Juul Labs Inc. could very soon see another major blow.
As The Wall Street Journal reports, the Food and Drug Administration (FDA) is getting ready to issue an order that would take Juul products off the U.S. market.
Advertisement - story continues below
"The FDA could announce its decision as early as Wednesday, the people said. The marketing denial order would follow a nearly two-year review of data presented by the vaping company, which sought authorization for its tobacco- and menthol-flavored products to stay on the U.S. market," the Journal explained.
The FDA's review is reportedly expected to weigh in on whether the company's products are effective when it comes to helping smokers quit. If it determines that products do help smokers quit, it will also share whether it believes the benefits outweigh potential health damage to people who have never smoked.
As the Journal notes, the FDA has cleared Juul's rivals to continue selling tobacco-flavored e-cigarettes and some experts believed it would receive similar clearance.
Juul faced criticism as it was blamed for underage vaping due to its fruity flavors and marketing. But it pulled its fruity flavors and cut back its marketing, and it is no longer the most popular brand among middle and high school students, according to a study from the Centers for Disease Control and Prevention. Instead, it has been replaced by Puff Bar.
Advertisement - story continues below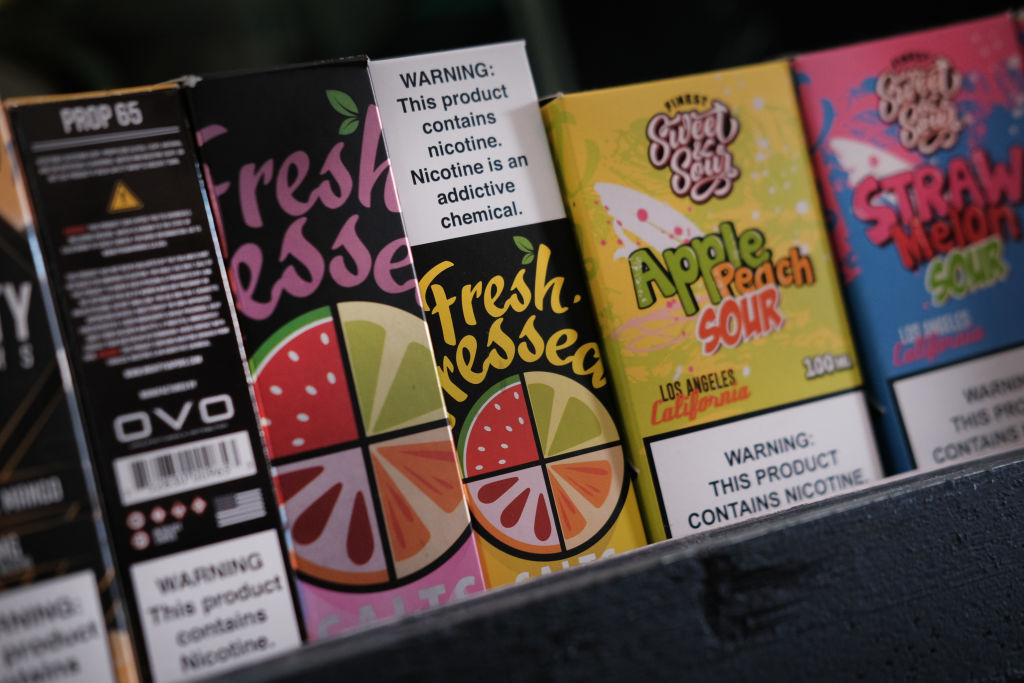 So the company may have wound up on regulators' bad side, but after making adjustments to its model, less than 6% of high school students say Juul is their go-to brand. And yet the FDA appears ready to kick the products off the market.
Do you think this is a good move?
This is just typical of the way the government operates: too slow and way too broad with its measures.
And while the FDA has concerns about the potential health consequences, the National Institutes of Health released a study in January that found that smokers who "were using e-cigarettes daily at the end of the study were 8-fold more likely to quit cigarettes altogether" than those who did not.
The government reportedly wants to decide that Juul is very bad, therefore, even adults who can make their own risk assessments shouldn't be able to have them.
Advertisement - story continues below
According to Statista, Juul was by far and away the most popular nicotine vaping brand in the U.S. in 2020. And what happens when you eliminate the supply of a product, but demand remains the same or increases? Basic economics would suggest that prices would go up.
This move is just the latest regarding the tobacco industry that the Biden administration is reportedly considering.
On Tuesday, the Biden administration said it wants to issue a rule that would limit the nicotine in cigarettes to a non-addictive level. And it is also reportedly considering banning menthol cigarettes and cigars because it believes it could improve public health.
So as a majority of Americans agree that the country is going in the wrong direction, practically everything costs more, and warnings about a recession are bubbling up, the administration is stepping in to remove and further regulate products that some Americans say provide stress relief in the name of public health.
Advertisement - story continues below
Essentially, the government is telling Americans: We really know what's in your best interest and we're going to take those options away from you for your own good.
That's some nanny-state nonsense that probably won't go over well with a lot of people.
UPDATE [6/23/22, 11:06 a.m. EST]:
The FDA announced on Thursday it will be banning sales of Juul e-cigarettes.
Truth and Accuracy
We are committed to truth and accuracy in all of our journalism. Read our editorial standards.
Comment Down Below
Conversation