News
Biden to Announce Ban on Russian Energy Imports: Report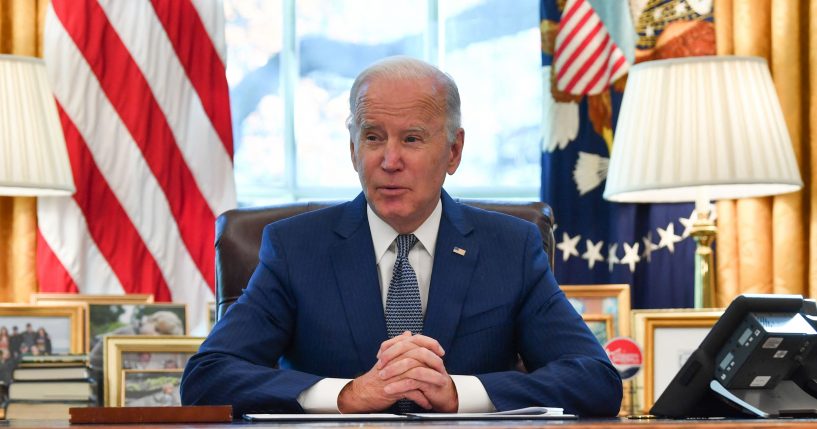 President Joe Biden is expected to announce a significant step in the United States' efforts to punish Russia for its invasion of Ukraine.
Biden will reportedly announce on Tuesday that the U.S. will ban imports of Russian oil, natural gas, and coal imports.
CNN notes that the decision to ban Russian energy is not being made in conjunction with European allies because there are disagreements among European nations.
Advertisement - story continues below
The network points out that Europe imports more Russian energy than the U.S.
Biden's decision comes nearly two weeks into Russia's invasion of Ukraine and amid growing calls in Congress to ban Russian energy imports.
The U.S. and its allies imposed sanctions on Russia's financial sector and have targeted Russian President Vladimir Putin over Russia's invasion.
But until Tuesday, one area that the sanctions have not targeted is Russia's lucrative energy sector. Last year, energy exports accounted for roughly 36% of Russia's budget revenues. Additionally, it is the third-largest oil producer in the world.
Advertisement - story continues below
Several lawmakers are pushing for the U.S. to ban oil imports to pressure Russia to halt its invasion. However, there are concerns that such a move could push already high gas prices even higher.
House Speaker Nancy Pelosi (D-Calif.) told reporters last week, "I'm all for that. Ban it. Ban the oil coming from Russia."
Do you think this is a good move?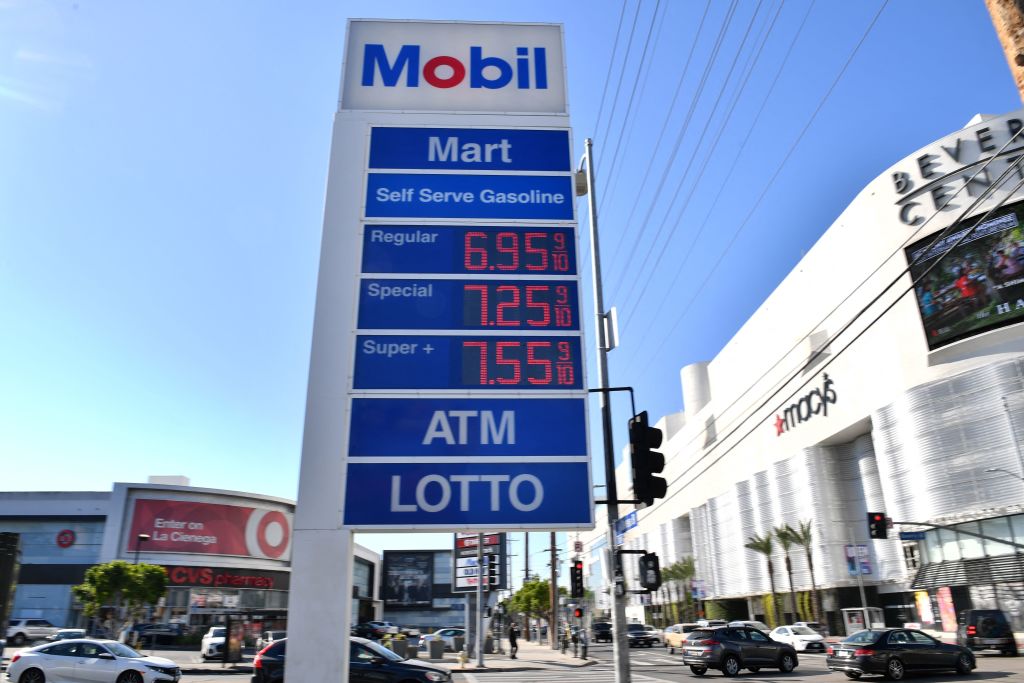 Sen. John Tester (D-Mont.) also told NBC News last week, "It is so obviously apparent that we need to cut it off. I wonder if there's a reason we haven't [and] what the hell the reason is."
And Sen. Joe Manchin (D-W.Va.) said, "We should stop buying over 600,000 barrels [of Russian oil] a day in America. Can you believe that? No one knew that. No one paid attention to it. And that has to stop."
Advertisement - story continues below
Additionally, Sen. Lisa Murkowski (R-Alaska) told Politico that banning Russian oil imports is the move that "can do the most immediate damage to Russia in halting their efforts."
"We are going to see price increases," Murkowski continued. "Nobody wants to see that. And this is going to hurt. But we all need to recognize Europe is in the midst of a war with Russia now. Innocent people are dying, children are dying."
Politico notes that Russian oil does not make up a "major share of U.S. consumption," but a decrease in oil supply could increase prices.
The move comes after a day the average price for a gallon of gas nationally hit a new record high, as IJR reported.
Truth and Accuracy
We are committed to truth and accuracy in all of our journalism. Read our editorial standards.
Comment Down Below
Conversation