Biden Urges Governors To Reopen Schools At the End of His First 100 Days: 'I Know It's Going To Be Controversial'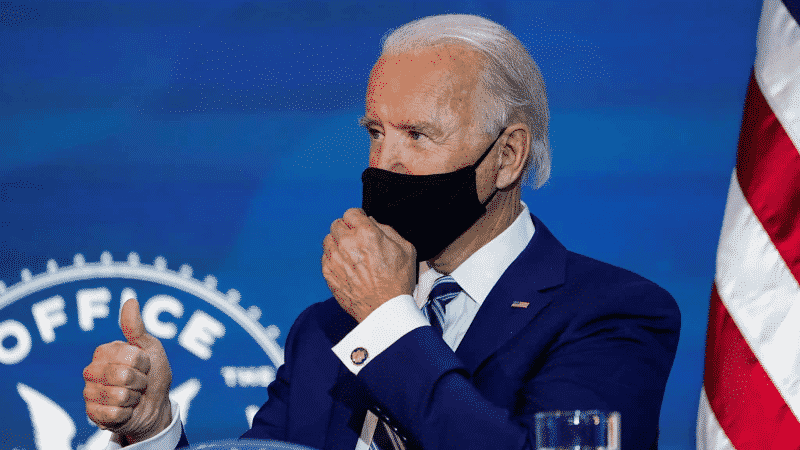 President-elect Joe Biden is looking to governors across the United States to find a way to reopen schools "at the end of a hundred days" of his presidency.
"I'm going to ask — and I know it's going to be controversial for some of you — but I'm going to ask that we're going to be able to open schools at the end of a hundred days," Biden said during a virtual discussion with a bipartisan group of roughly 30 governors on Wednesday, according to The Washington Post.
Biden noted that it will "take a lot of money, but we know how to do it."
"If we have the money and the funding, we [can] do everything from ventilation to more teachers, smaller class sizes, a whole range of things," he said.
Biden's renewed call to reopen schools amid the coronavirus pandemic comes after he laid out a five-step "roadmap" on reopening schools safely.
The plan includes: Getting the virus under control, setting "national safety guidelines" and empowering "local decision-making," providing "emergency funding for public schools and child care providers," "ensuring high-quality learning during the COVID-19 pandemic," and "closing the COVID-19 educational equity gap."
The Trump administration has also pushed for schools to reopen, as White House press secretary Kayleigh McEnany previously said in July, "The president has said unmistakably that he wants schools to open. And when he says open, he means open in full, kids been able to attend each and every day at their school."
She added at the time, "The science should not stand in the way of this."
During his virtual discussion with the governors, Biden also addressed what he called the "herculean task" of "delivering safe, equitable and free vaccinations," according to the Post.
Noting it will take both the federal and state governments "to decide what [is] the best way to do it," Biden said, "It's going to require us to be clear with the American people about what to expect through this massive public education campaign…This road is going to be long and it's going to be tough, but I want you to know, this is not a one-off meeting."