News
Biden's Approval Rating Sinks to 34 Percent in State He Flipped in 2020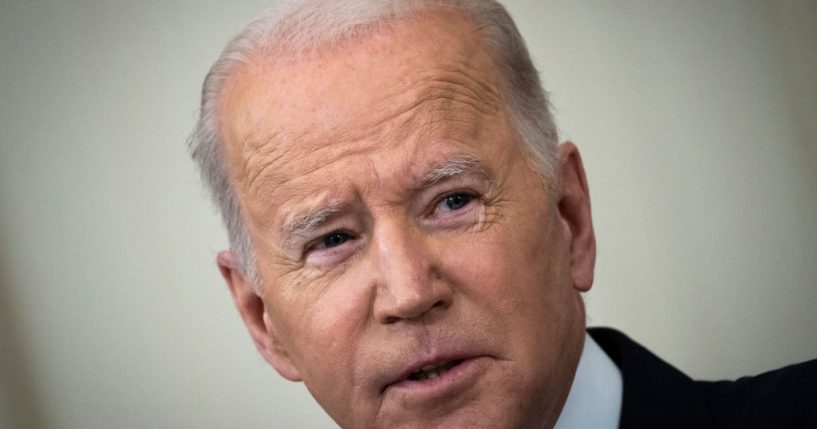 President Joe Biden became the first Democrat in over 20 years to win the state of Georgia in a presidential election.
However, just over a year into his time in office, voters in Georgia appear to have soured on the president.
According to an Atlanta Journal-Constitution (AJC) poll released on Thursday, Biden's approval rating has dropped to 34%, which is down from 51% in May.
Advertisement - story continues below
Biden carried the state by 11,779 votes.
His approval rating is lower than Sen. Jon Ossoff (D-Ga.). Roughly forty-three percent of voters say they "strongly" or "somewhat" approve of Ossoff's job performance, while 35% disapprove.
Additionally, about 44% of voters "strongly" or "somewhat" approve of Sen. Raphael Warnock's (D-Ga.) job performance, while about 35% disapprove.
About a third of Georgia voters say their financial situation is better than a year ago, while 42% say it is worse.
Advertisement - story continues below
The AJC reported, "And a slight majority of Georgians say that the economic problems 'are the result of government policies and won't change until we change the political leadership.' Roughly 36% of Georgians, on the other hand, blame the pandemic for the problems and are optimistic it will improve."
As Axios notes, "Biden risks serving as a drag on his party in key Senate and gubernatorial contests."
Do you think Biden will be a drag on the party in Georgia?
Warnock is running for reelection in November, and FiveThirtyEight ranks his race as a "toss-up."
According to the poll, Republican Senate hopeful Herschel Walker is statistically tied with Warnock.
Additionally, Georgia Gov. Brian Kemp (R) is up for reelection and facing the prospect of a re-match against Stacey Abrams.
Advertisement - story continues below
The AJC poll found Kemp leading Abrams in a hypothetical match-up. Meanwhile, the poll found that former Sen. David Perdue (R) and Abrams were statistically tied in a hypothetical match-up.
The poll was conducted Jan. 13-24 and surveyed 872 registered voters.
Truth and Accuracy
We are committed to truth and accuracy in all of our journalism. Read our editorial standards.
Comment Down Below
Conversation