News
Biden's Approval Rating Plunges 10 Points From June As COVID Surges: Poll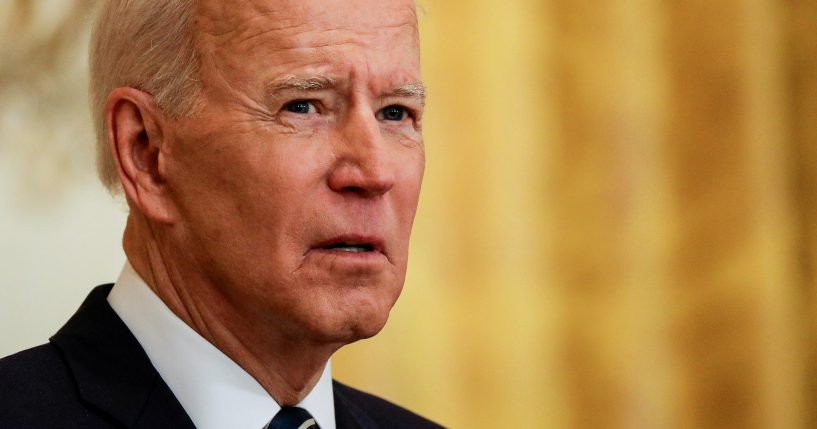 President Joe Biden's approval rating has taken a hit in recent weeks as COVID-19 cases are on the rise once again.
A new Harvard CAPS/Harris poll released on Monday found that 52% of respondents say they approve of Biden's performance, while 43% say they disapprove of it.
His approval rating in the new poll is down 10 points from June, when 62% of respondents said they approve of his performance.
Advertisement - story continues below
Still, he is not alone in seeing his approval numbers slide.
The poll found that approval ratings for the Democratic Party and the Republican Party both fell to 48%, while their disapproval ratings rose to 52%.
Additionally, the number of respondents who say the country is on the right track fell from 53% in June to 46%.
Despite the drop in Biden's approval rating, it is still a higher rating than former President Donald Trump, who never surpassed 50% in the Harvard CAPS/Harris poll.
Advertisement - story continues below
Mark Penn, the co-director of the Harvard CAPS/Harris poll, said that the latest poll shows that Biden's "honeymoon … is officially over."
"Overall the country has come down from its mood highs as the Delta variant is putting a crimp in America's plan to party now and go back to work after Labor Day," he added.
Do you approve of Biden's job performance?
The poll comes as the country is seeing another surge of coronavirus virus cases as the Delta variant has become the dominant strain in the country.
Amid the rise in new cases, some have called for a federal vaccine mandate, and several businesses have announced they will implement new vaccine requirements.
The Harvard CAPS/Harris poll surveyed 1,788 registered voters between July 28-29.
Truth and Accuracy
We are committed to truth and accuracy in all of our journalism. Read our editorial standards.
Comment Down Below
Conversation